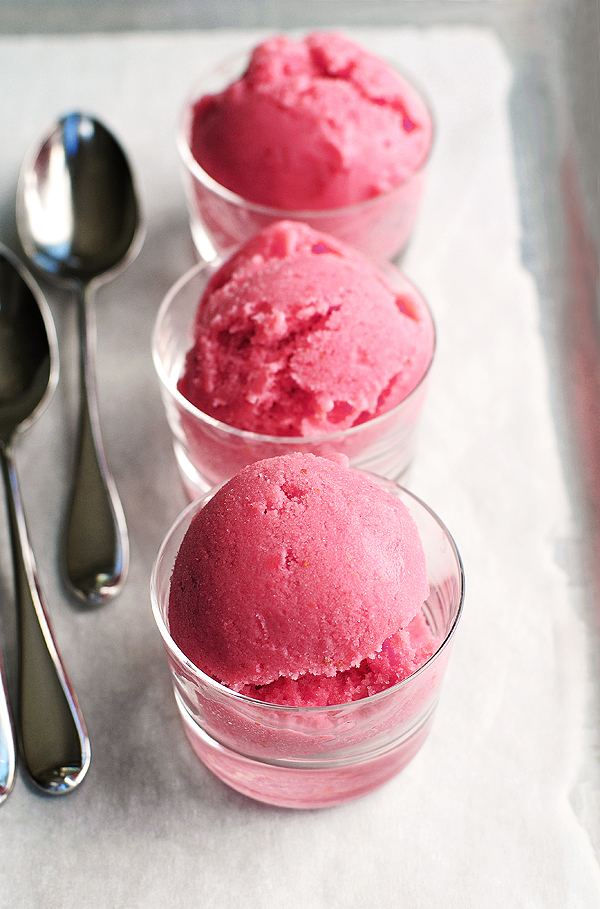 Simple, dependable recipes are the best, aren't they? This recipe for Strawberry Sherbet that I found over at Tasty Kitchen sure falls under that description. It's a cool breeze in summer on a spoon.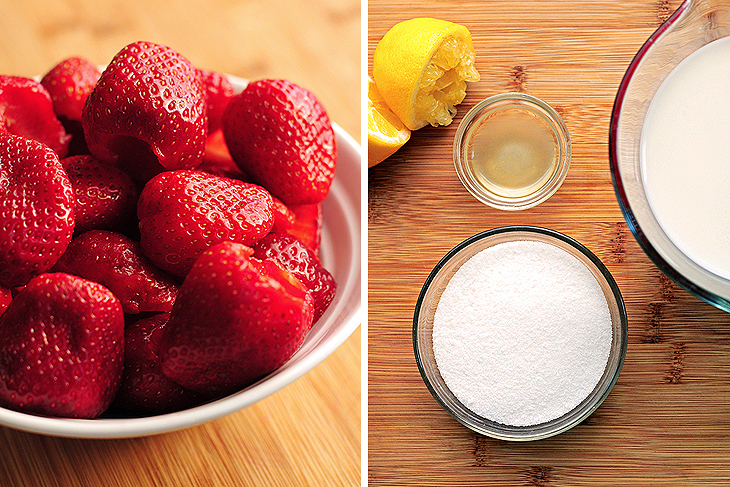 With only a few ingredients and basic steps, you too can give it a try for a batch of summer in a dish.
Such a happy color! You can be sure I'll  be making it again this summer substituting other berries and fruits as they come in season over the next few months.
Wanna try it out? For the full recipe photo-tutorial, visit Tasty Kitchen, and see for yourself how easy it really is.
Happy Summer Y'all!