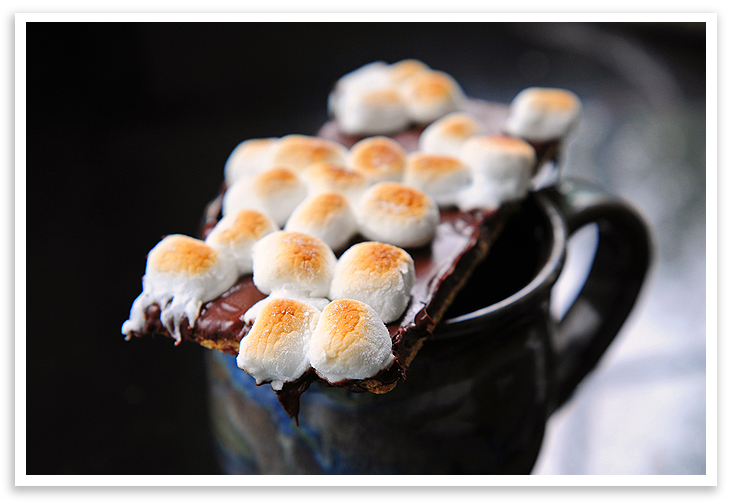 S'mores are a regular treat around here this time of the year. We try to keep a stash of graham crackers, chocolate and marshmallows ready to go for impromptu get togethers. Taking the party outside around a bonfire works well, but the weather doesn't always cooperate, does it? For those times, I decided to try an alternative and make s'mores in the oven. It certainly doesn't measure up to sitting around a cozy bonfire, roasting marshmallows, watching sparks swirl from the flames. But it's a close second, and pretty simple too.
Begin by laying out the graham crackers on a baking sheet. Leave them whole or break them in half for smaller serving sizes. Sprinkle chocolate chips over the graham crackers, and place in oven for a few minutes to melt chocolate.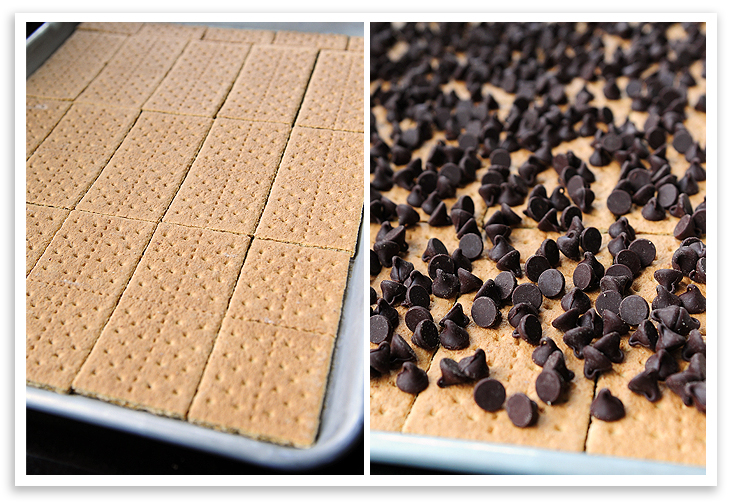 Using a spatula, spread the melted chocolate chips evenly across the graham crackers.
Top with mini marshmallows and broil in oven until they begin to brown.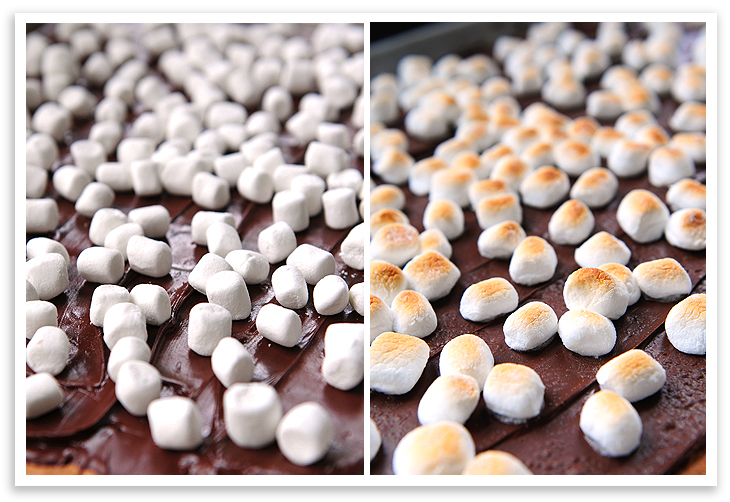 Remove from oven, then cut or break into individual pieces. They're best when warm, but I did make a batch for my kids for an after school snack and re-warmed them individually in the microwave for a few seconds. They were a hit around here. Ooey gooey goodness!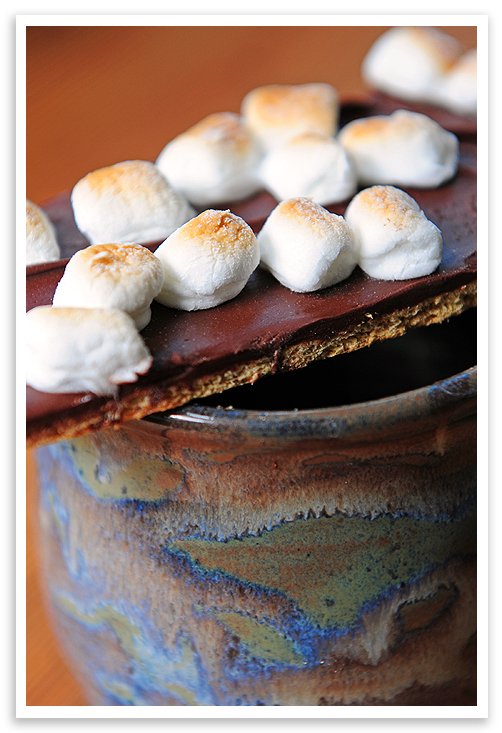 Enjoy!