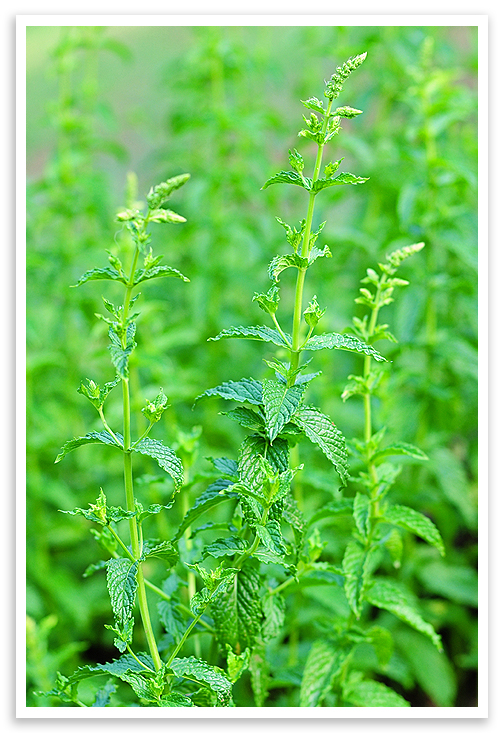 Mint can hold it's own in the culinary world, deservedly so. Who would want to do without mint juleps or mint chocolate chip ice cream. Not me. But it can be quite the booger, sending out runners underground to resurface yards away. Of all herbs in the garden, mint has got to be the hardiest, most prolific, aggressive overachiever of the bunch. It can be quite the pain. I can't tell you how many feet of mint roots I've pulled up, probably only encouraging it to grow even more.
Here are a few areas it's popped up several feet away from where it was originally planted.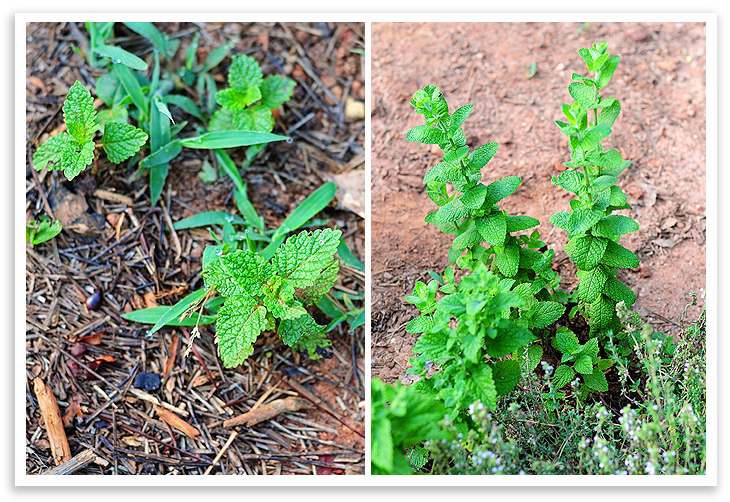 Oh, don't get me wrong, and please, please don't let this be a discouragement from growing some of your own. There are a few ways to grow mint and not have it take over your whole neighborhood, and still have a supply of mint ready at hand for that next batch of mint jelly. Unfortunately, I didn't learn these tips until after it was already planted, thriving, out of control. So, please, learn from my mistakes.
The easiest way is to plant mint to control the spreading is to plant it in a large planter/container with drainage holes, that sits in a tray/dish to keep the roots from sneaking through the hole and overtaking the county.
Another way to try to tame mint is to dig a hole the size you want your mint patch to be, about a foot or so deep, then line it with landscaping fabric, refill with soil, and plant away. Be sure to watch for feelers as they could still creep over the top edge of the landscape fabric, escaping the set boundary. It's sneaky, that mint.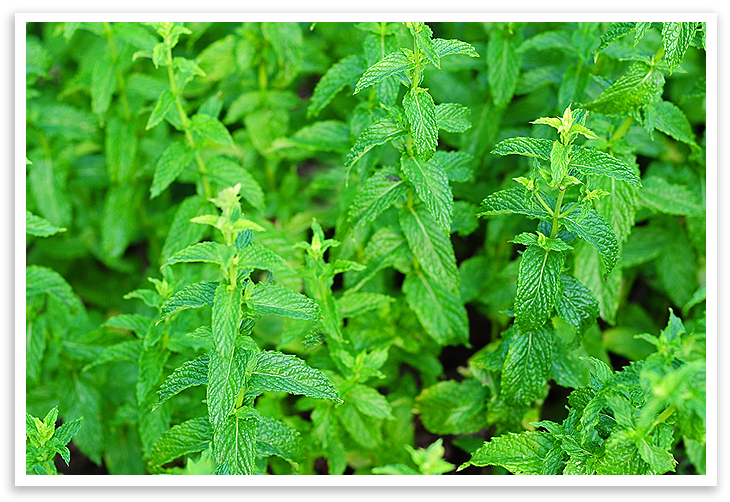 When looking for a spot to plant your patch, mint likes well drained soil, but not too dry, and is happiest in partial shade but can handle full sun too depending on the variety. Too much shade will result in leggy mint. Which will still taste wonderful, but maybe not produce as many leaves as you'd like.
There are many varieties of mint to choose from as well. Two varieties are mingling in our garden.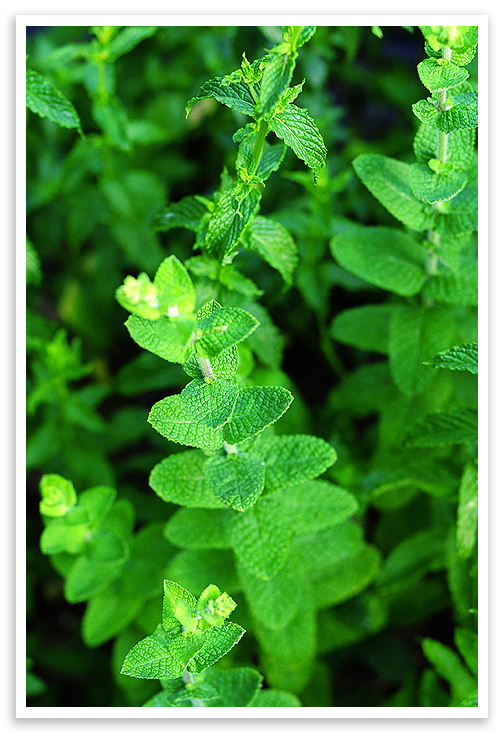 Mint can be grown from seed, plants, or even one of the fastidious runners/roots. Of course, I know where you can get some for cheap – free even. I have this friend who is a mint farmer, and she… Oh, who am I fooling. If you ever stop by, ask for some, and I'll pull up a piece for ya. Trying to spread the mint love and all.
Happy growing!