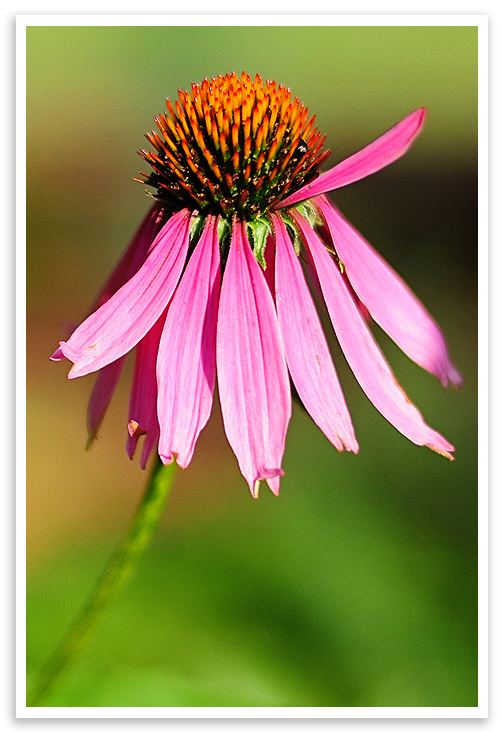 Pin It

These Purple Coneflower, otherwise known as Echinacea, are popping up all over our yard. We originally planted them in just a few places, but they've happily reseeded in other spots. I think I'll let them be. It's fun to have a splash of color where you don't expect it. And they're not hurting anything or anyone.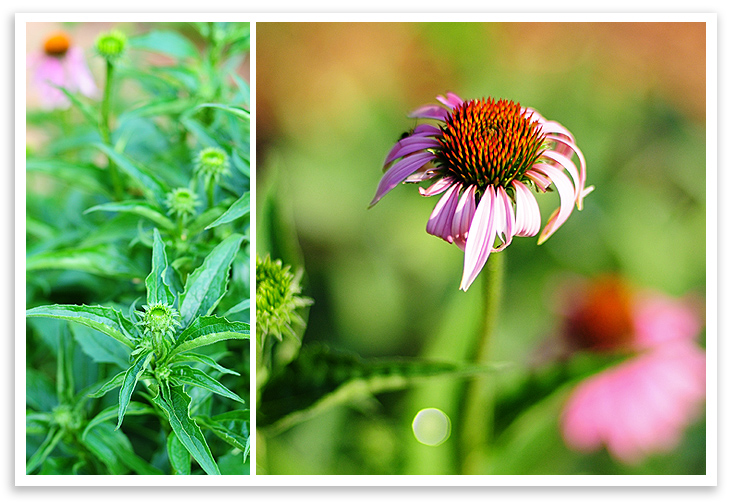 One of the places it has found a new home is in our herb garden, which is quite appropriate given Echinacea's possible health benefits. It's used widely in tea form in hope's of helping to boost the immune system, as well as other antiviral properties.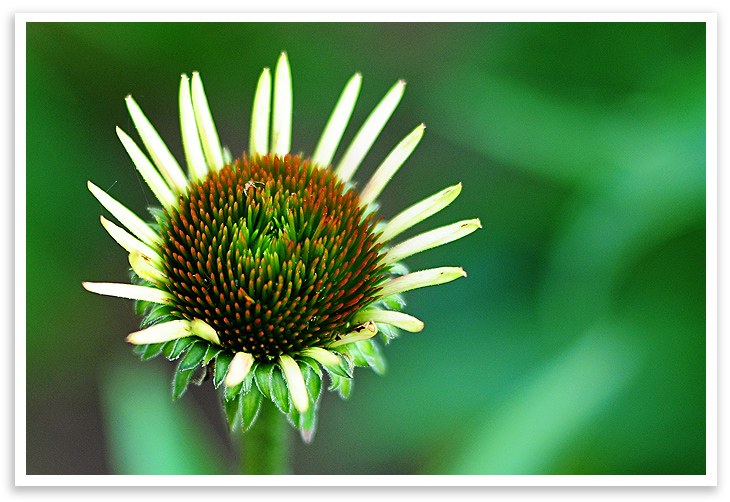 Parts of the roots and newly formed flower tops are harvested, then dried, and used for teas. I've never done that but I may get around to trying it one day.
The prickly flower head is mesmerizing isnt' it?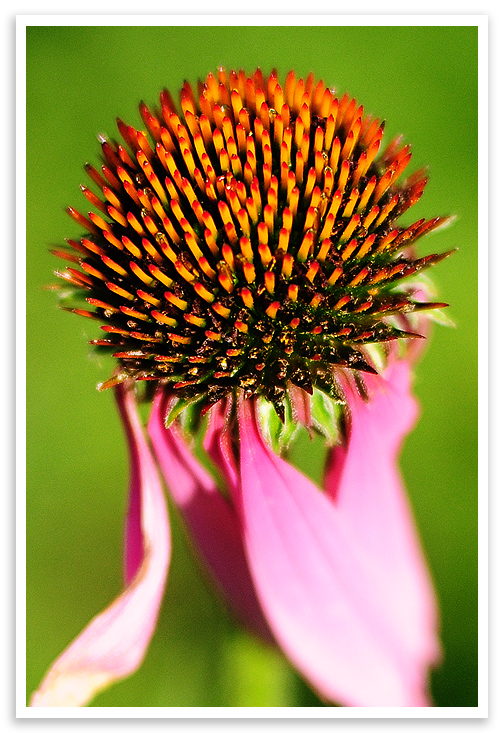 The spiny hedgehog looking center helped earn Echinacea it's name. Echino means "hedgehog" in Greek. How cool is that? (And yes, I looked that up. I don't know Greek.)
Here are a few tips for growing Purple Coneflower/Echinacea:
- Blooms early to late summer.
- Thrives in zones 3-9.
- Likes plenty of sun, and well drained soil. They don't care for wet and soggy soil. (I don't think I would either.)
Be sure to check with your local gardening center for plants or seeds to start your own Purple Coneflower this year. And let me know if you get around to making any tea. I'm veddy, veddy interested in the results.
Do you have a favorite blossom you grow in your yard? Do share!