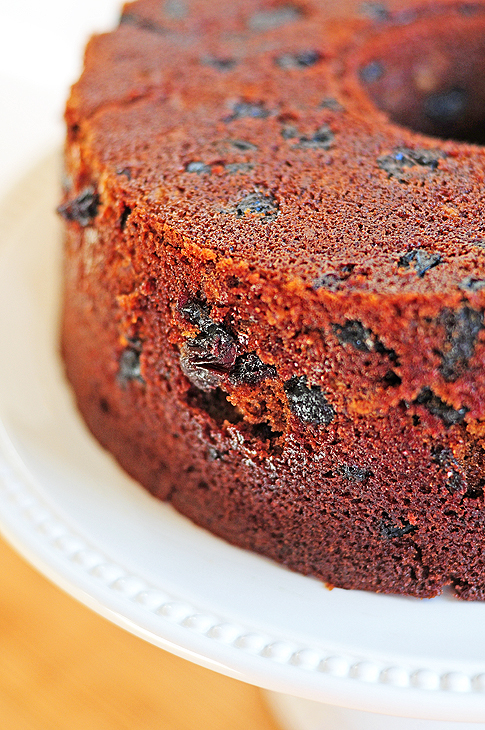 During the holidays to say there's an abundance of baked good recipes floating around on the internet is quite the understatement. And, yep, here I go adding another one to the mix. But this recipe for Beer Cake, practically jumped off the page of one of my Aunt Carole's cookbook begging me to give it a go. So, I had to do it. I just had to.
After reading the ingredients, a melange of warm spices with nuts and fruit, it sounded like the perfect introduction to fall. But with our crazy schedule, Beer Cake didn't make the baking list until two weeks ago. I wasn't sure what to expect, except that I thought the beer would add some kinda oomph to the flavor, as well as moisture. I was quite surprised that there was no prominent beer or "hoppy-ness" flavor. In fact, there were no hints of beer whatsoever. I did use a pale ale, so maybe if you chose a dark beer, the flavor would be more distinct.
But moisture? Definitely a moist cake. A dense moist cake that reminded me of gingerbread without the ginger. It was quite addictive, and I think a perfect addition to the holiday dessert spread to balance out all the real super sweet stuff.
The original recipe called for nuts and dates. I chose pecans and substituted dried cherries for dates. You could easily substitute other nuts and fruit in place of those or delete them altogether if needed. The original recipe also had a cream cheese icing along for the ride, but I decided to pass on the sweet topping. The cake had just enough sweetness to go solo, and was perfect with warm cup of coffee.
Another note, I baked the full recipe in a tube pan, but I think next time I will be splitting it into two loaf pans – one for me, one for sharing.
To get started you'll need brown sugar, butter, eggs, flour, baking soda, salt, dried cherries (or dried fruit of choice), chopped nuts, and beer, of course.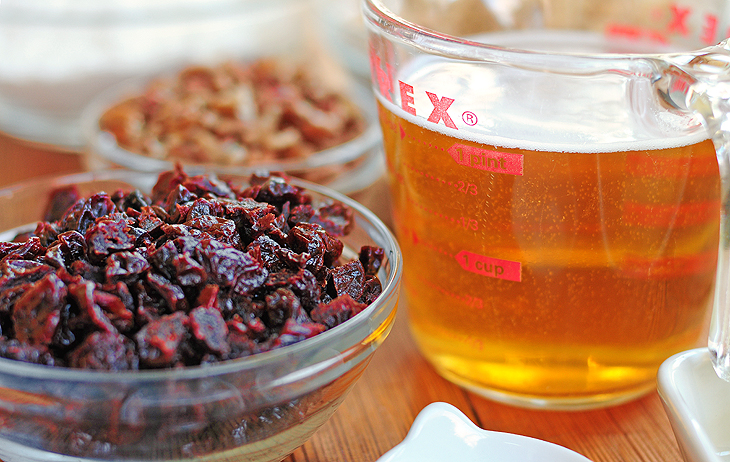 Accompanied by a comforting blend of ground cloves, allspice, and cinnamon.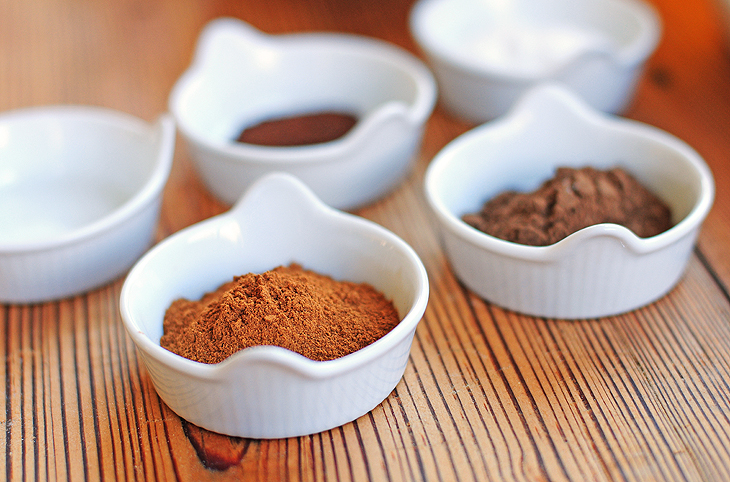 Using a whisk, mix all the dry ingredients, flour, baking soda, salt, ground cloves, allspice and cinnamon, together and set aside.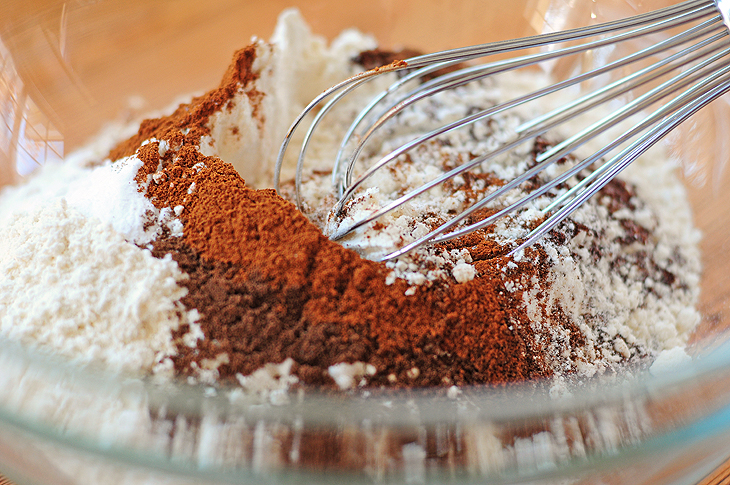 Next cream the butter and brown sugar together, add eggs and beat well. Alternate adding in the dry ingredients and beer. Mix until just combines. Add the nuts and cherries, and fold them into the batter.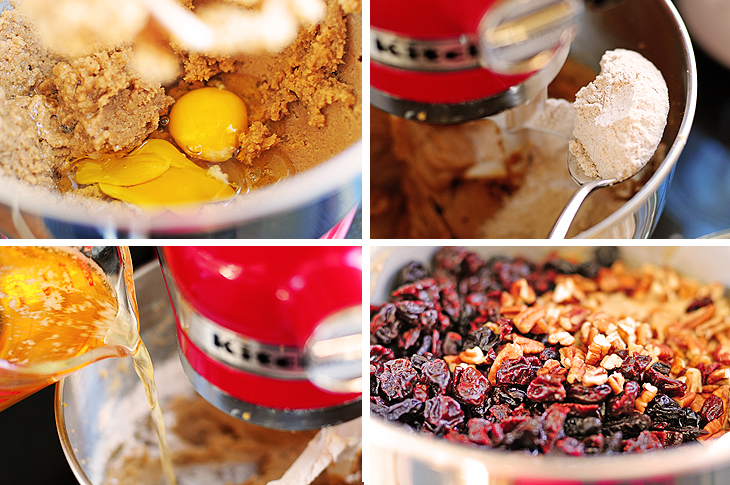 Pour into a greased tube pan and bake for about one hour at 350°F, or until toothpick, wooden skewer or cake tester comes out clean.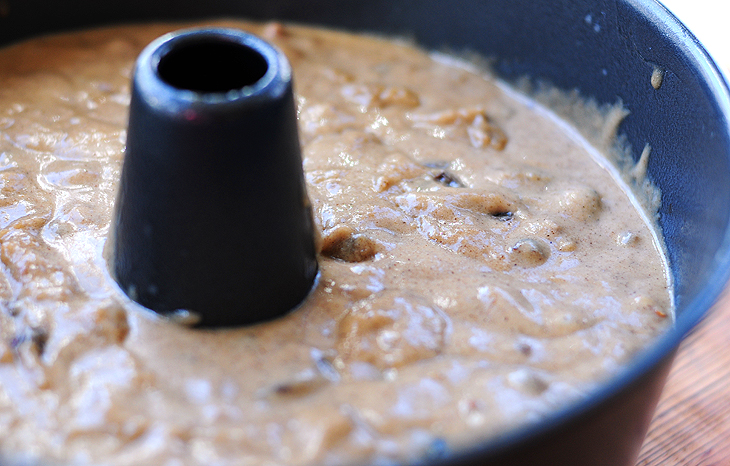 Slice a piece, find a good book, and comfy blanket, then relax and enjoy.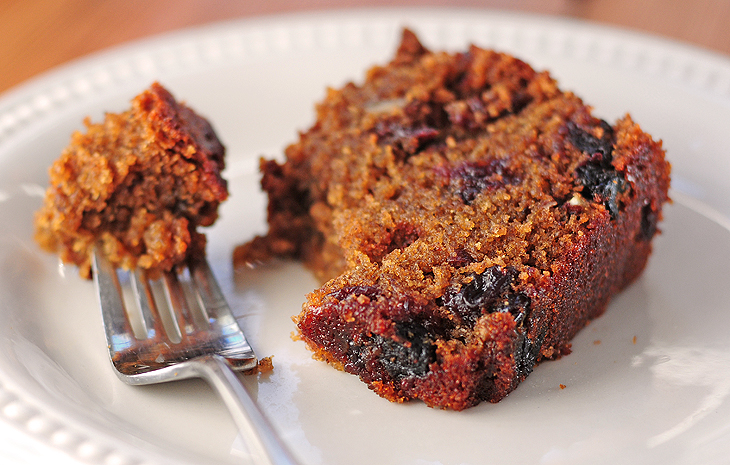 Yum.