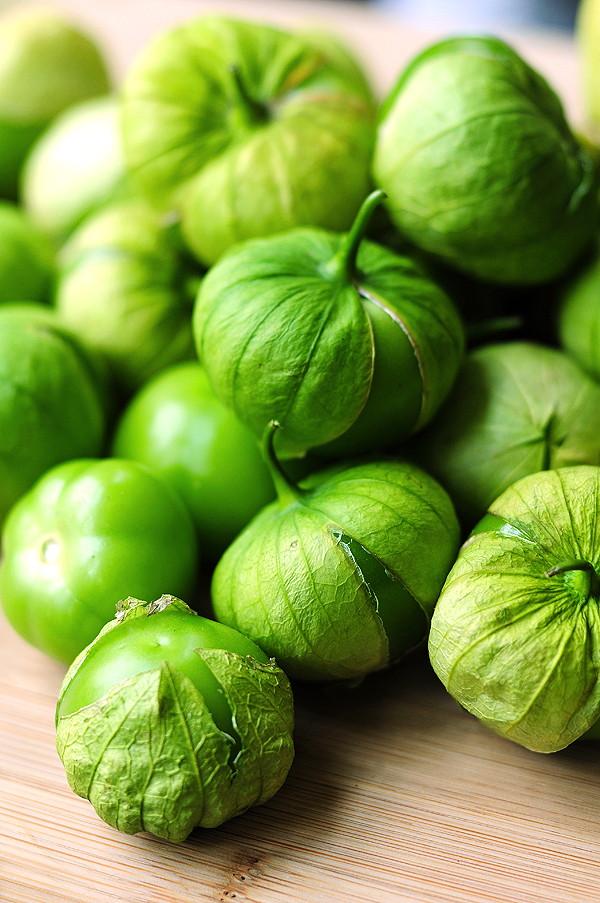 This year tomatillos graced our garden for the first time. I wasn't sure what to expect, but sakes alive have they grown like crazy. Tomatillos are a smallish green fruit covered with a paper-like husk.
For years I'd made fresh salsa but never salsa verde. Salsa Verde is a tangy, zesty salsa, but usually milder in heat than tomato salsas.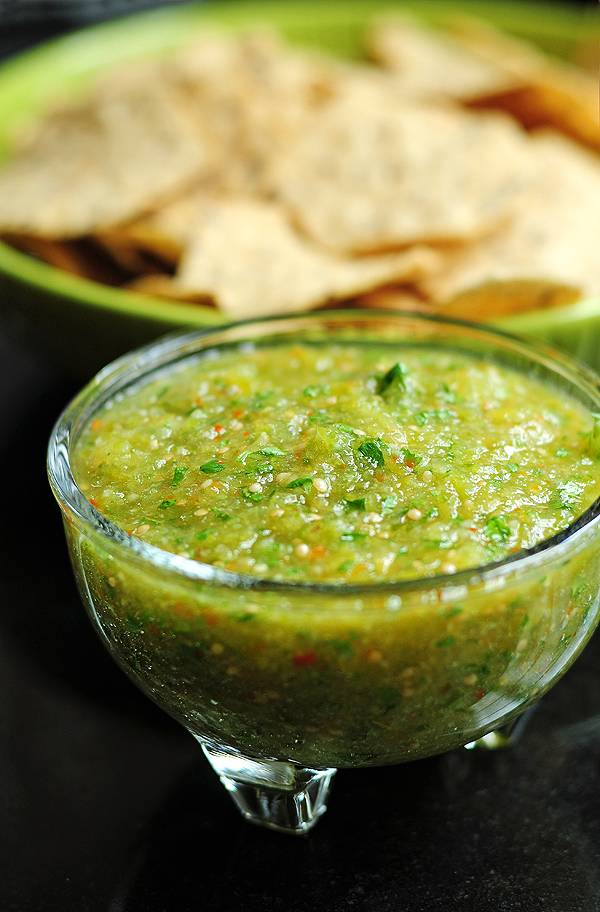 Wanna make some? Here's what you'll need: tomatillos, jalapeños, onion, garlic, cilantro and salt.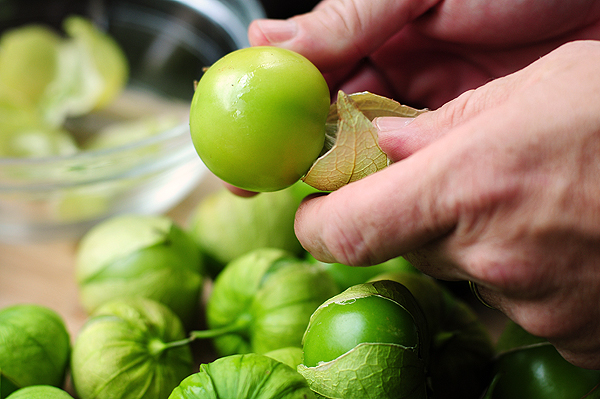 Under that papery skin, tomatillos are a little sticky, so you'll need to wash them in warm water to remove the sticky stuff.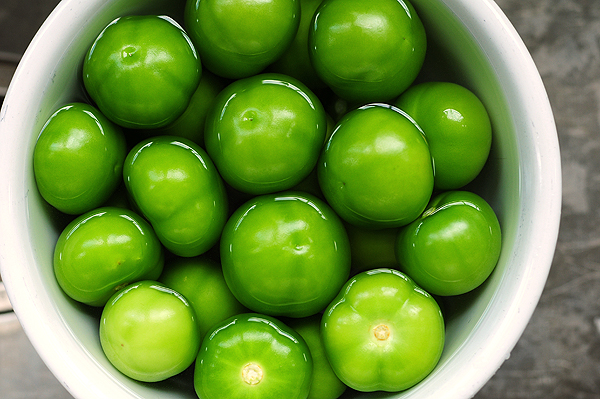 I also soaked them in a bowl of warm water for about 5 minutes, then rinsed them well.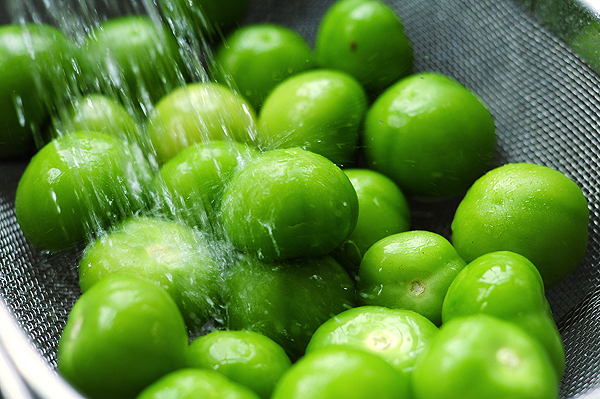 Next is a quick roasting of the garlic, onion, jalapeños and tomatillos. Chop the onion in half, crush the garlic, and leave the jalapeños and tomatillos whole. Roast on a baking sheet in a 400°F oven for about 15 minutes, turning all halfway through roasting time.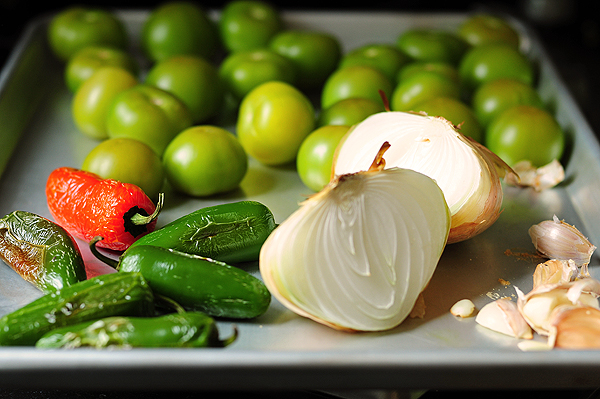 When roasted, the tomatillos will turn a warm yellow in color.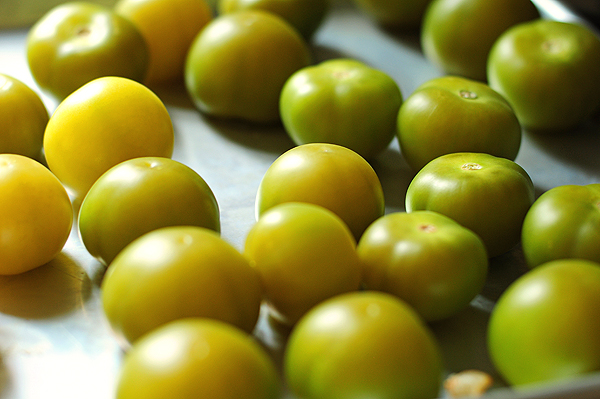 Peel the garlic, de-seed and rough chop the jalapeño, then peel and rough chop the onion.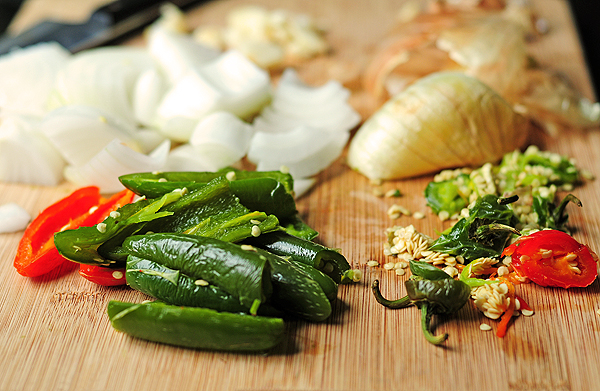 Next, is the processing of it all. Basically, throw all the roasted ingredients, along with the cilantro and salt, in a food processor and whirl away. There's no real right or wrong order or way to process the salsa, but I always like to start with the spicy stuff first.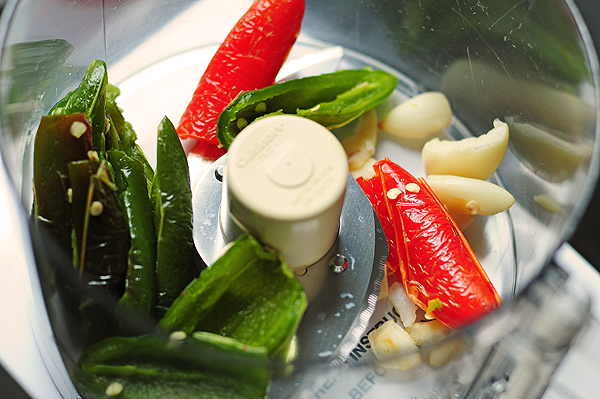 I like to make sure it will be chopped up into small pieces. It's no fun biting into a honking big piece of jalapeño. Or maybe you like that sorta thing?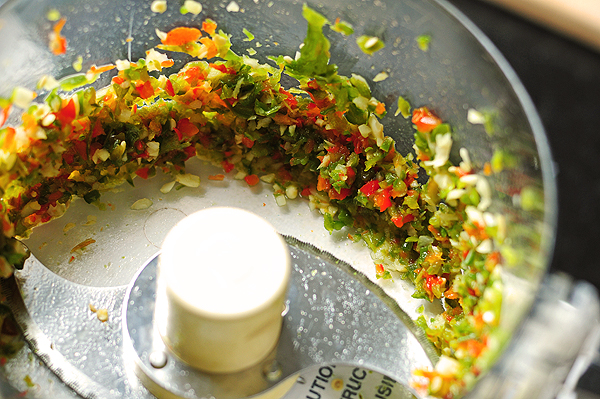 For this salsa I followed the jalapeños with the onion.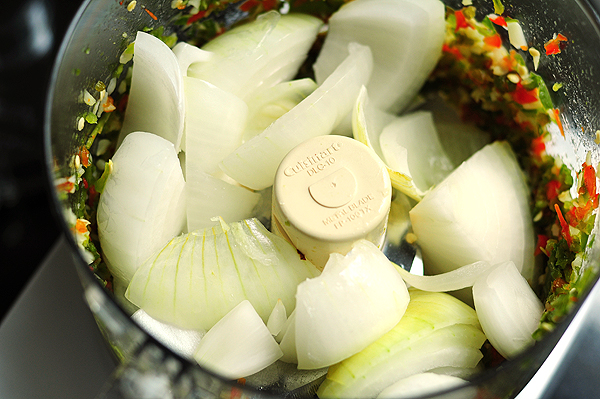 Then the tomatillos.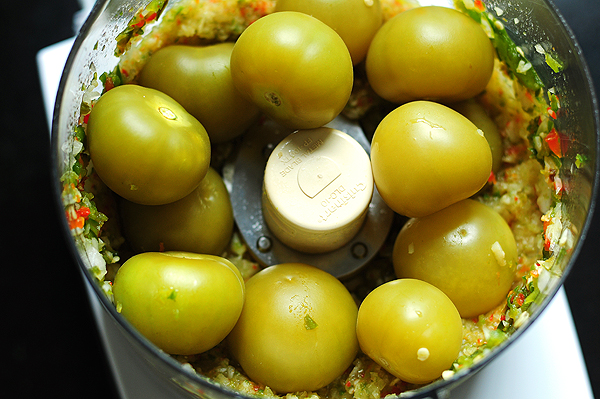 You can see that I'm starting to push the limits of my food processor here. Finally add the salt and cilantro, and pulse a few more times.
Lot of cilantro makes is very green!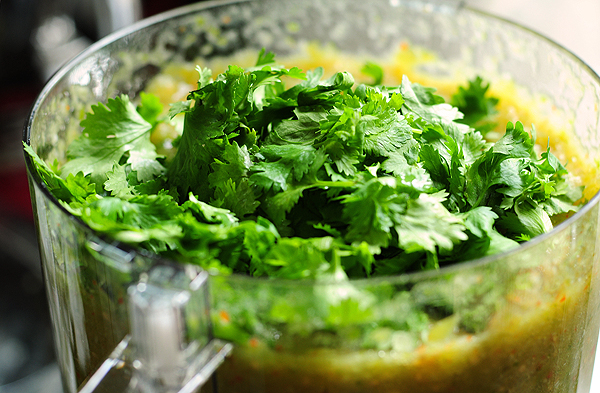 Looking good!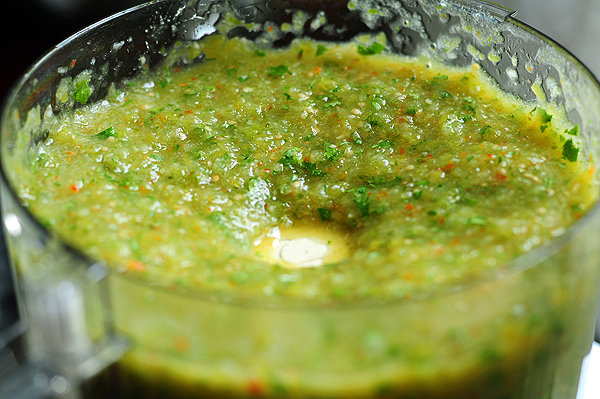 Serve with chips, veggies or even as a hotdog topping. Yes, it's a yummy replacement for relish. Yes, yes it is.

Enjoy!