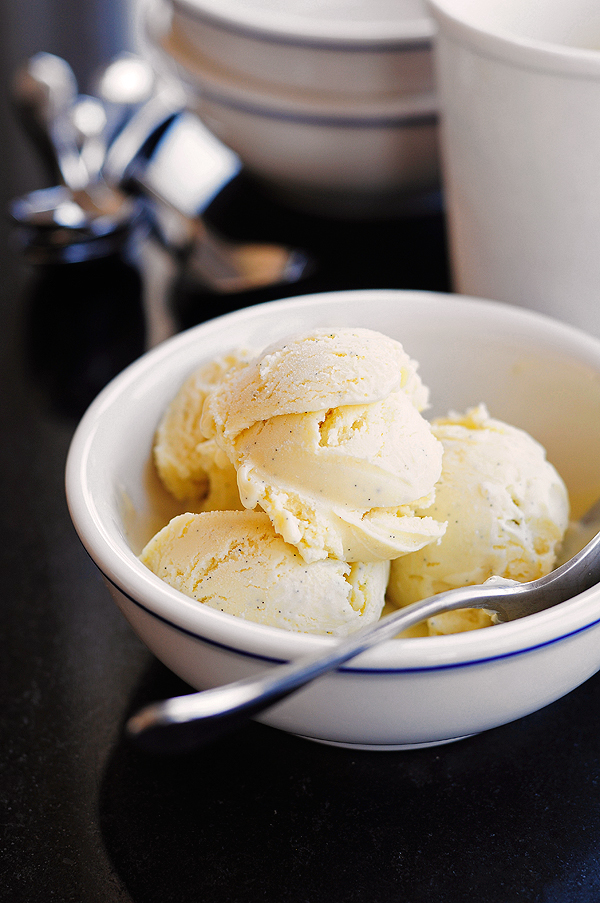 This homemade Vanilla Ice Cream recipe is perfectly, perfect on it's own, but will also make a great base for so many wonderful add-ins.
Ice cream is year round favorite in our house. It's dangerous, so we've learned to try to pass that frozen aisle while shopping, and reserve appeasing our addiction with truly top-notch ice cream, made with real, fresh ingredients. Sometimes we're successful. Sometimes, not so much. We have found that when you enjoy truly homemade ice cream, you don't need to eat as much. Real ice cream satisfies with less. I think that can be said with most foods. Real is more better.
This Vanilla Ice Cream is certainly real, and certainly satisfying. It's rich and decadent and everything that vanilla should be. Master this recipe and you'll find you can add in all kinds of treats for a variety.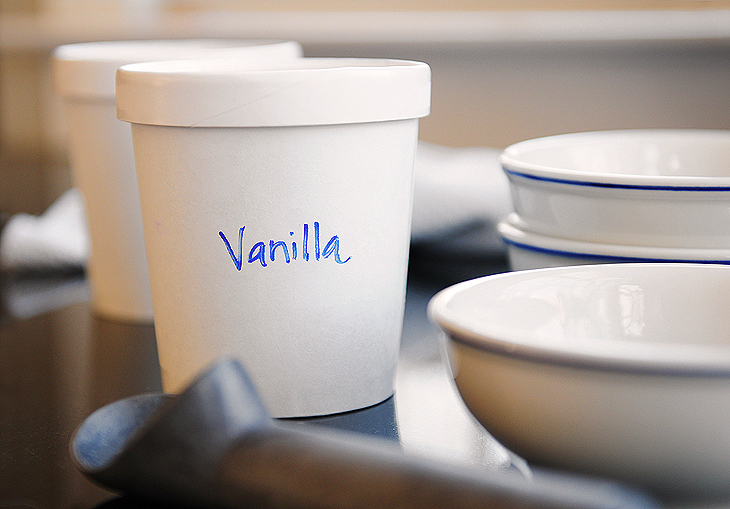 If you haven't invested in a home ice cream maker, do so. The new electric counter top versions are great for small batches, and so very easy to use. For around $50-60 dollars you can be churning up your own batch in no time.
I'm still learning with every batch I make, but here are just a few tips I've picked up along the way when making homemade ice cream:
- For me, personally a custard base is hard to beat. If you're not trying to avoid eggs for dietary reasons, learn how to make a custard base. I used to be intimidated by ice cream recipes that involved making a custard base, but it's not that difficult. They just take a little more time, but they're sooooo worth it.
- Don't rush it. When making an ice cream base, chill time is important. Try to plan ahead to give the base enough time to chill and mingle thoroughly.
- Quality ingredients make a world of difference. Real vanilla beans, fresh cream and eggs … don't skimp.
- Just like quality ingredients are important, having the right tools on hand can help avoid frustration and problems. Invest in heatproof rubber spatulas, a fine mesh strainer and non-reactive, heatproof bowls and pots.
- Don't over churn. I can't tell you how many times I've over churned a batch of ice cream. Overchurning causes the butterfat to begin to separate out leaving a weird texture. It still tastes good. It's butterfat, man. But it's not the best for a smooth, creamy ice cream finish. When churning, set your timer for a little less than recommended, then begin to watch for signs of soft-serve consistency. It should NOT begin sticking to the side of the bowl. The paddle should begin to make a path in the ice cream.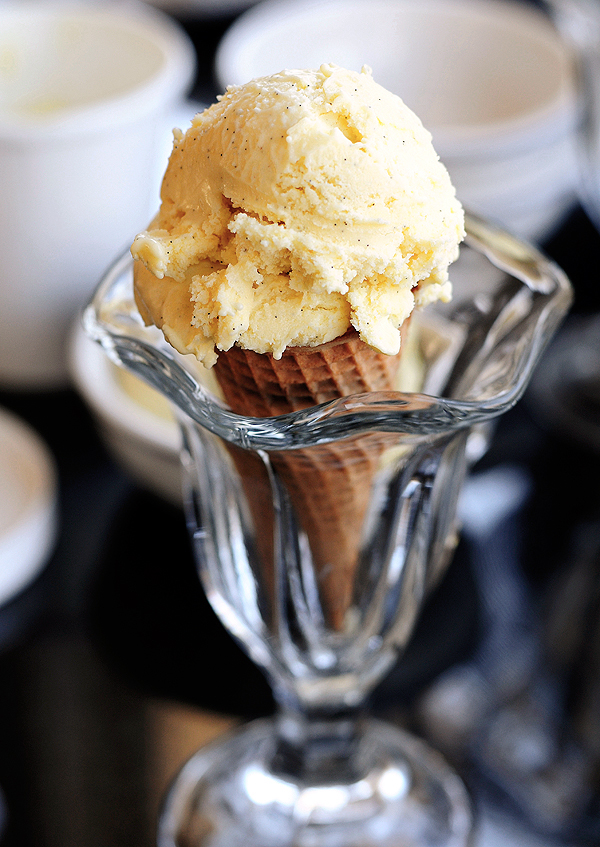 Ice cream Cookbooks have come in handy too. It's great to learn from the pros. These are some of my favorites so far:
Sweet Cream and Sugar Cones from Bi-Rite Creamery: This book not only has fabulous recipes, but step by step instructions with pictures. Yay for pictures! This book and the next one show clearly what to look for when making a custard base. Good stuff.
The Perfect Scoop: My copy of this is filled to the brim with stickies. David Lebovitz shares a great variety of frozen treats, as well as step by step tips. The book really gets me thinking out of the box for flavor combinations. Speaking of David, I have to mention his recipe for Salted Butter Caramel Ice Cream, found on his site. It's over the top! One of my very, very favorites.
Jeni's Splendid Ice Creams at Home: I recently visited Jeni's while visiting friends in Ohio and was smitten with the creative selection of flavors. Jeni's book also gives step techniques and inspiration for creating your own unique flavors.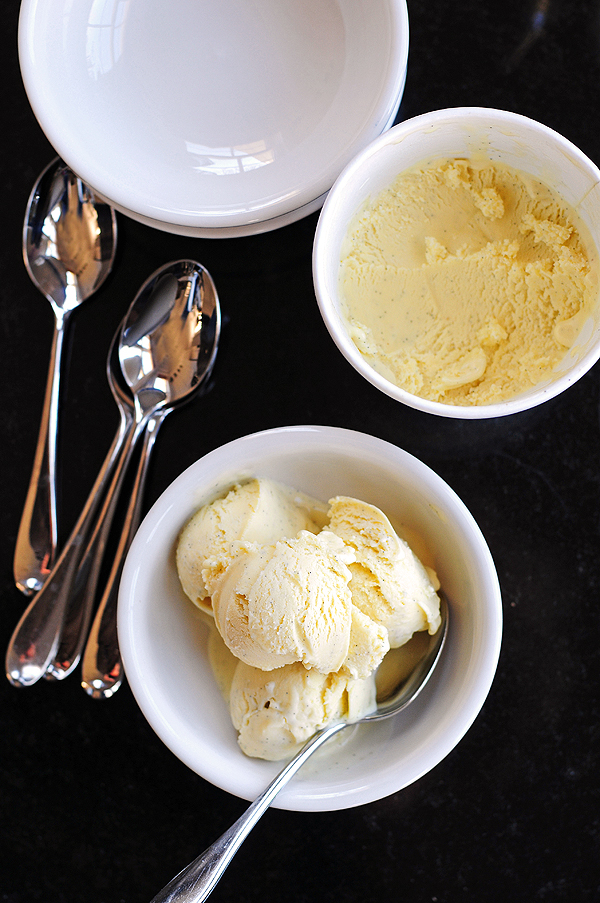 I hope the tips help a bit to get you churning soon! See how good real Vanilla Ice Cream can be when you make it in your own home. Enjoy!
(The recipe below follows more of the Bi-Rite/Sweet Cream and Sugar Cone process, while the proportions are closer David Lebovitz's The Perfect Scoop Vanilla Ice Cream recipe.)