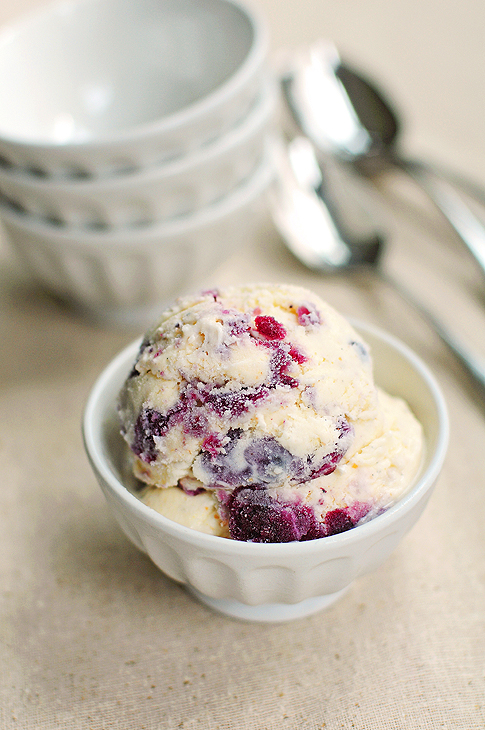 Man, is it hot. To those deep in winter right now, I'm a tad jealous. To the rest of you, like me, in the heat of summer, I sure hope you're keeping cool. That blue plastic kiddie pool is looking mighty nice these days. And ice cream sounds divine, doesn't it?
With a big week coming up, full of cookouts and special parties, I thought of one of our favorite ice cream recipes, Blueberry Pie Ice Cream. I've shared it here before, but it bears repeating. It's super simple. Just perfect for a summer gathering. And it has a secret ingredient.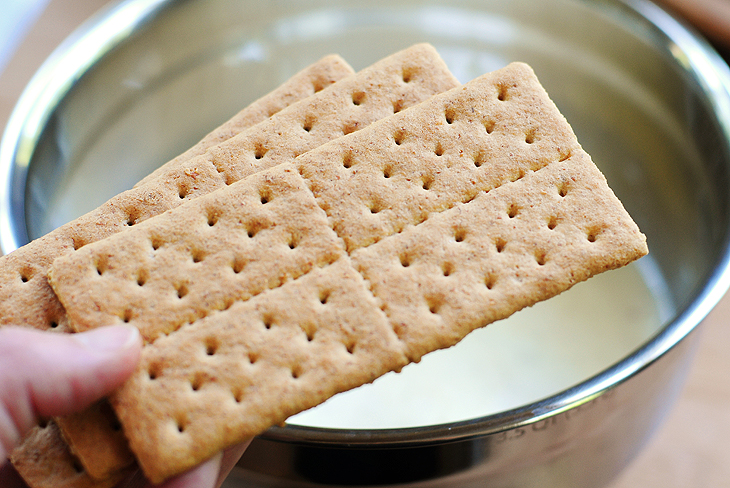 Yep, graham crackers. They make things real nice.
Plus, you can easily substitute your favorite pie flavor in place of the blueberry to create your own very special creation.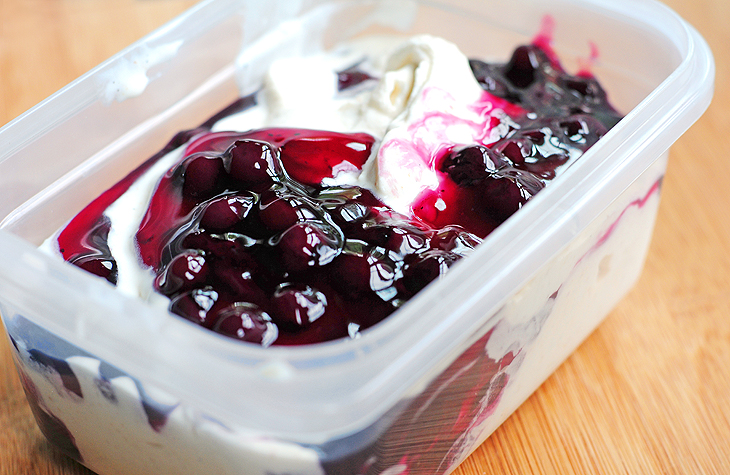 How about cherry? Or peach? Yum! I think I need to go get my churn churning.
And if Blueberry Ice Cream wasn't good enough, to top it off, I'm giving away one of these Cuisinart 2-Quart 2-Quart Automatic Frozen Yogurt, Sorbet, and Ice Cream Maker to one winner! (A winner has been chosen. See below.)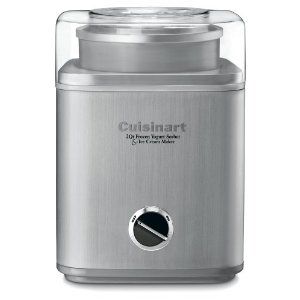 They're so easy to use. And you can churn a small batch of your favorite frozen treat in no time.
The winner has been selected. Congratulations to…
#100 Teri Pastorino
Yay Teri! I'll be contacting you about your new frozen treat maker, so you can get to churning real soon.
How to enter?
Leave a comment below sharing your favorite frozen treat.
For additional entries, leave a separate comment for each below:
Giveaway ends and entries will be accepted until July 5th, 2012 at midnight PST. One winner will be selected and announced sometime on July 6th, 2012. Giveaway open to U.S. residents only.
And now for the recipe: