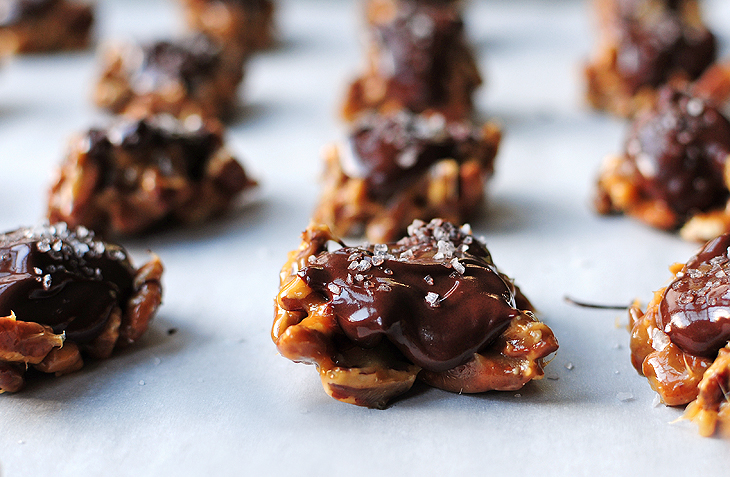 Pin It

As far as candy goes, is there anything better than a caramel, chocolate, and nuts combo? I think not. So when I found this recipe for Turtle Candies in my Aunt Carole's cookbook I had to stop all manner of housework, to try it out. Laundry must wait for things like this. Unfortunately, it didn't have to wait too long because with four simple ingredients, and the handy, dandy microwave they were done in no time. So no more excuses for not getting the laundry done.
Simple stuff y'all. Let me show ya…
Melt the caramels, and mix in toasted nuts.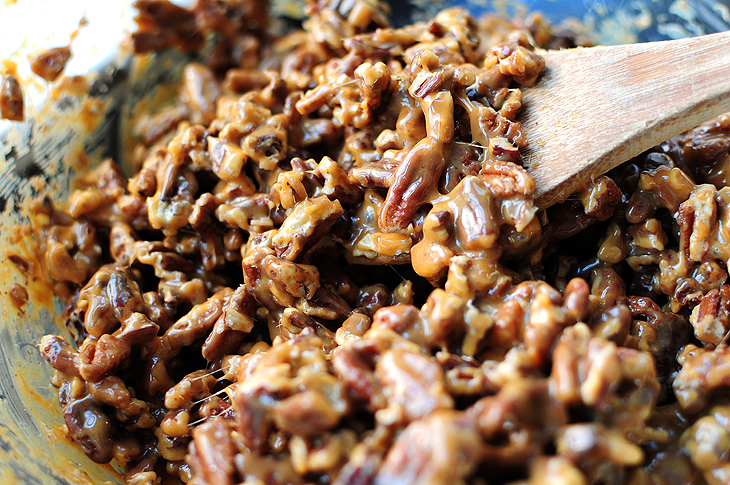 Then drop rounds of the mixture on a baking sheet to cool. They don't have to be perfectly uniform. Personally, I think "rustic" is the way to go.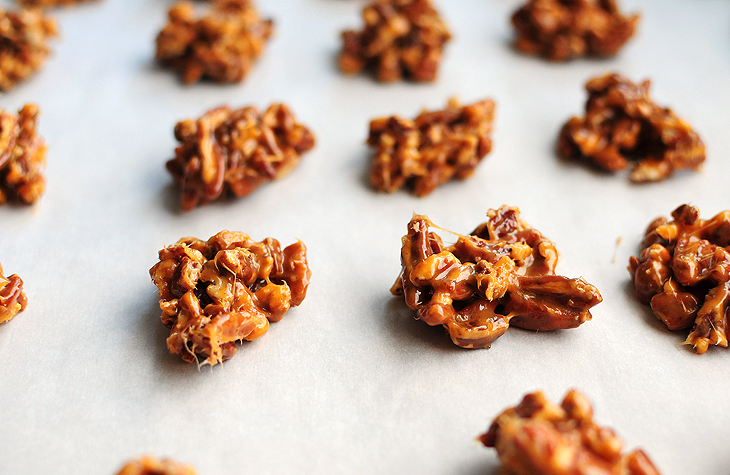 Once cool, melt the chocolate and top the caramel/pecan drops with it.
Again, think "rustic." Rustic is cool.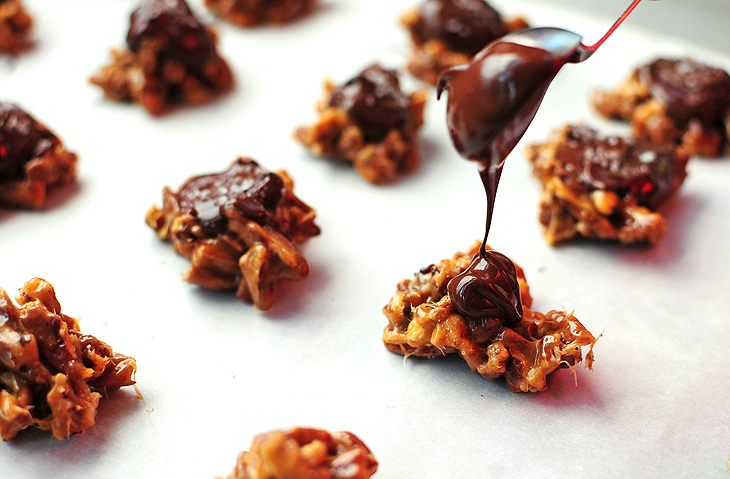 Sprinkle a bit of salt on each one, and then pop one in your mouth while you throw a load in the dryer.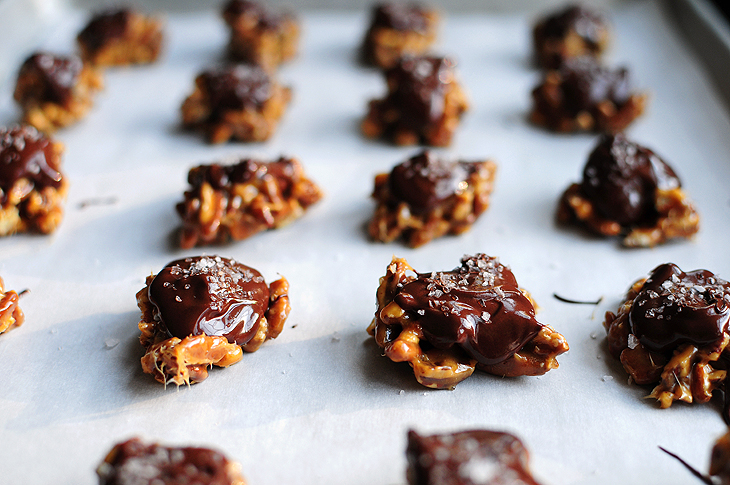 I hope you enjoy this one y'all.
It's good and simple. And certainly makes doing the laundry so much more tolerable.
Check out other recipes and fun stuff over at Mingle Monday with my friend Robyn, from Add a Pinch.