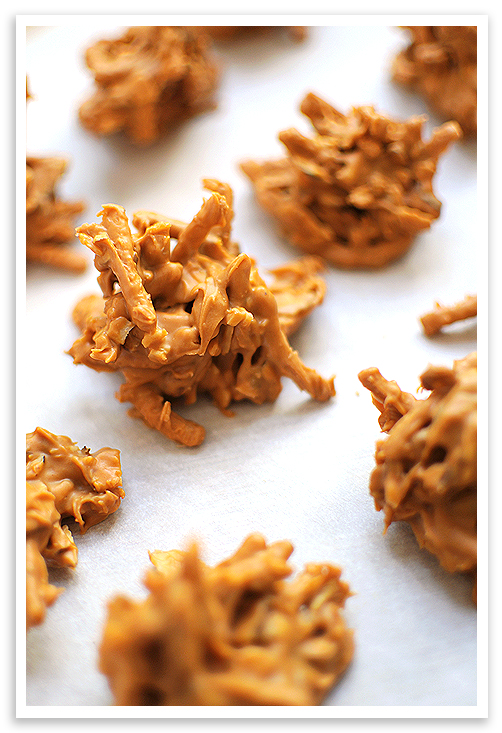 Here's an old-time favorite that my mom used to make every Thanksgiving and Christmas when I was younger, but I think fall is perfect for this special treat, appropriately called Haystacks. This Haystacks Recipe scream fall pumpkin picking, and tailgating time to me, don't cha think? With a mere three ingredients these are prepped in no time for the best tasting haystack I've ever had.
Begin with butterscotch chips/morsels, chow mein noodles, and your nut of choice. The recipe usually calls for salted roasted peanuts, but I only had some slivered almonds on hand. They were perfect. If nut allergies are a concern, just omit them altogether. They're still mighty good without them.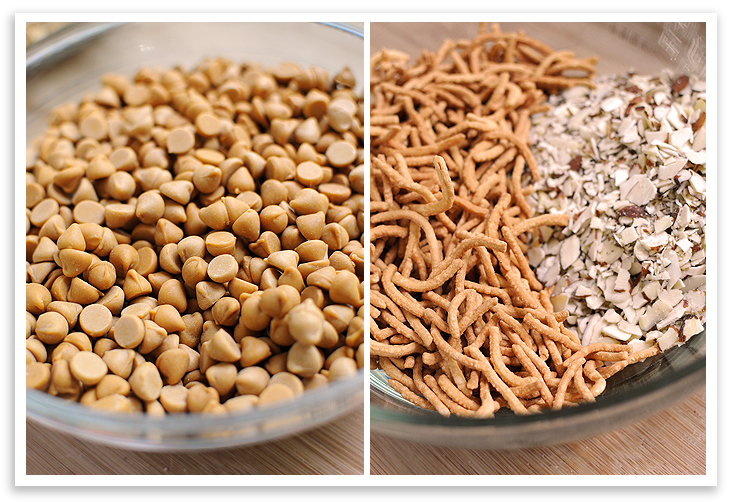 Melt the butterscotch chips according to package directions. I used the microwave melting method, M3 for short. Stir together the chow mein noodles and nuts, if you're using them.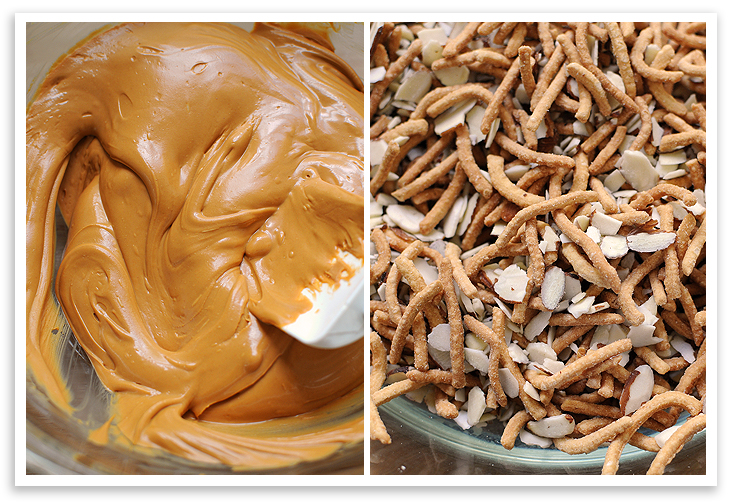 Pour the melted butterscotch over the noodle/nut mixture.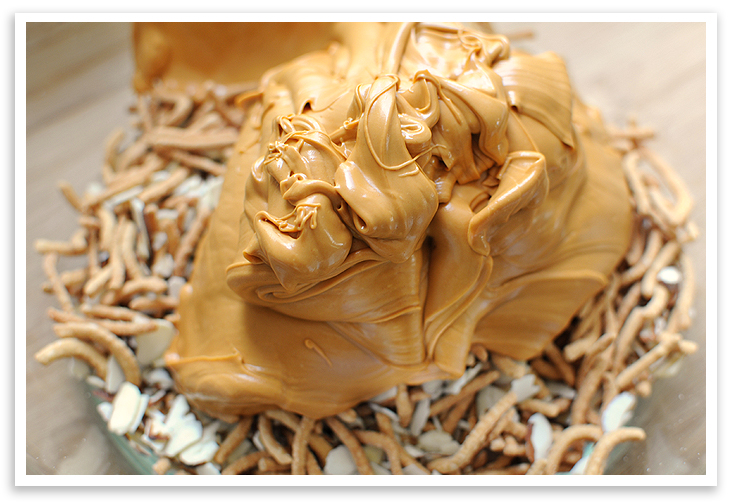 Gently combine until all noodles are coated.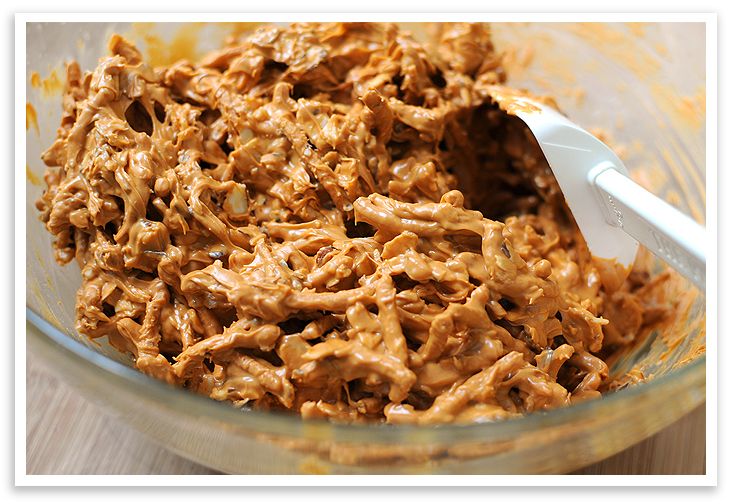 On parchment or wax paper, drop little haystacks of goodness in heaping teaspoonfuls. Let cool and firm up. I stuck mine in the refrigerator for a few minutes. Serve right away or store in airtight containers.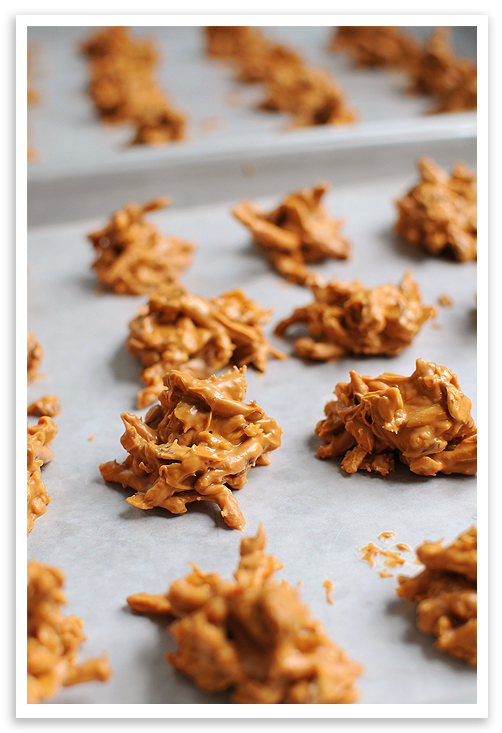 A crunchy, sweet and nutty combination like this can't be beat. If you've never tried these, give them a go soon. Makes a whopping 50-60 haystacks.
Enjoy!