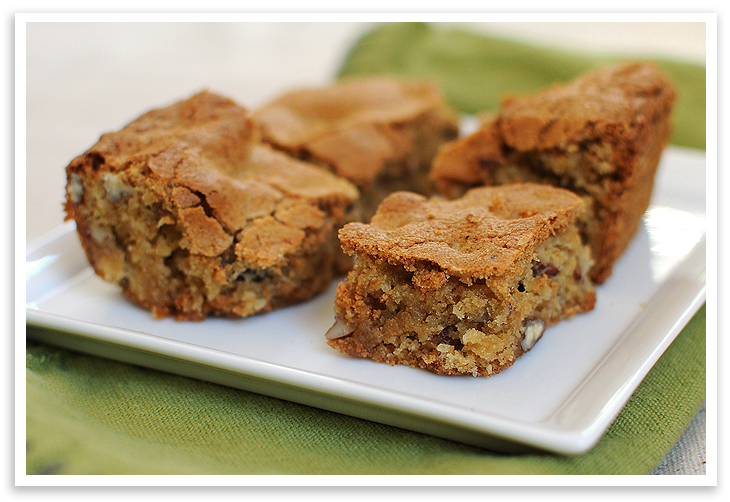 Friends of ours from Texas just moved down the street. I thought it would be fun and a friendly to welcome them with a pie. The pie had different plans. What should have been a straight forward, chocolate pie, ended with a major fail. Twice. I'm not giving up though. Eventually I'll get it right.
Until then, in order to regain my confidence in the kitchen (and still take something to our new neighbors) I opted to bake something that I knew I couldn't mess up, something foolproof, but tasty too. So I decided on Chinese Chews. My mom makes these every year during the holidays, but they're year round goodness if you ask me – like a blondie but with a crunchy shell, and a chewy inside. Not really sure where the name comes from, because, as far as I know, there isn't anything inherently Chinese about these. If you know otherwise, please fill me in.
My favorite part, the crunchy edge piece.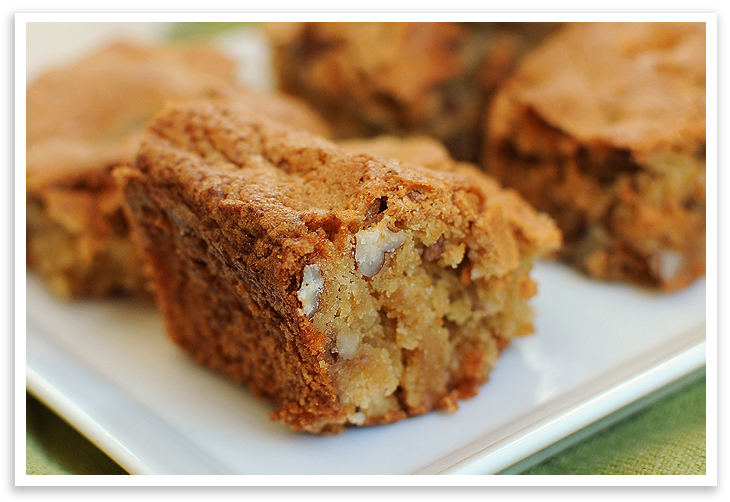 It doesn't get more basic than these ingredients, and the process is swift and sure. Perfect for a chocolate pie-challenged fool like me. Mark my words though, the chocolate pie hasn't seen the last of me. I will master the chocolate pie! The chocolate pie will bend to my pie making prowess…just not this week.