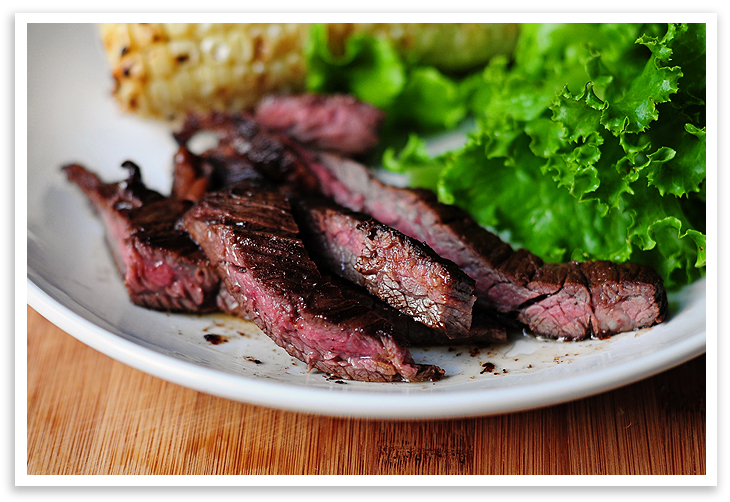 I'd like to introduce you to my favorite cut of beef. Maybe you've already met. If not, meet Skirt Steak, butter in meat form. Rich and full of flavor, if you've never had Skirt Steak, I urge you to try some soon.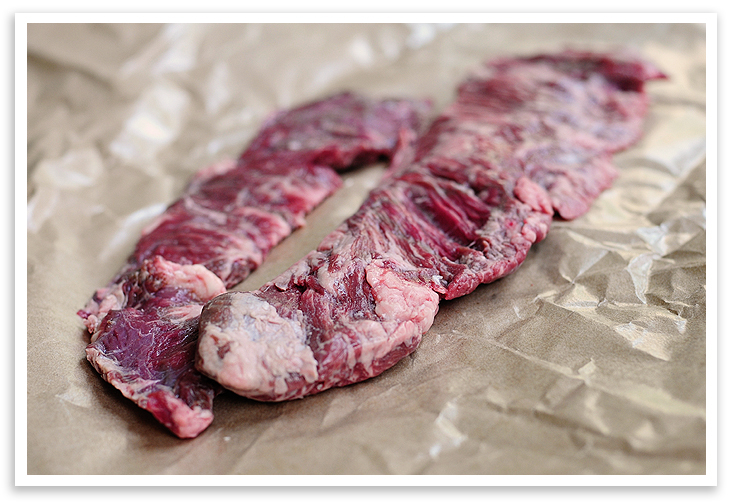 Skirt Steak isn't the cheapest cut of meat, but as rich and satisfying as it is, you don't really need as much. You can spend bunches on all cuts of meat to totally be disappointed, but we've yet to meet a piece of skirt steak we didn't like. Plus as simple and quick as it is to prepare you'll have a drool worthy meal on the table quicker than one of those fancy steak restaurants, and not have to wait in line.
Sometimes we prepare skirt steak with a marinade to give it some extra flavor. If you want to keep things simple, it's not necessary. That's up to you. A marinade recipe is listed below, but feel free to mix it up, adding different flavor combos.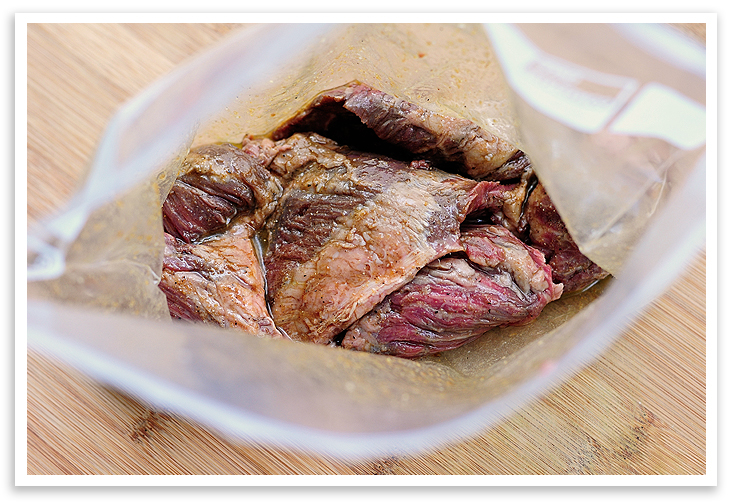 Our favorite way to cook Skirt Steak is in an iron skillet. A few minutes each side, in a hot skillet to get a good sear is perfection in my book.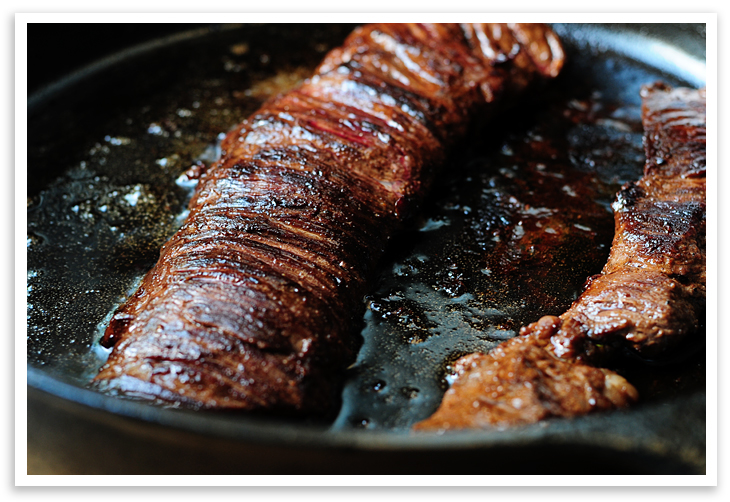 Of course, we like it medium rare, so cook a little more if needed.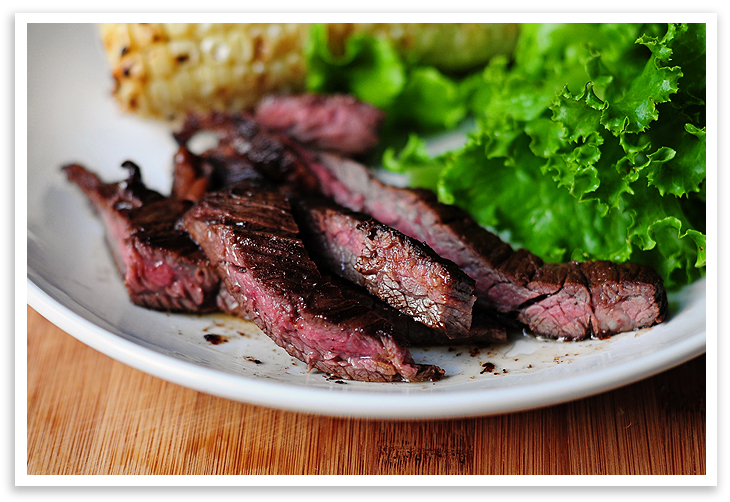 Enjoy alongside your favorite side dish. A simple green salad or some baked beans would be a perfect match.
Happy Cooking!