What it is? No. 6
I'm so glad you're here, because guess what? It's another round of What it is?, the family friendly game that's pure mind boggling fun. Okay, maybe it's not mind boggling. Maybe some of you guess it right off the bat. Others of us have to put more thought behind our guess. But it's still fun. For those of you new to What it is?, I show a part of an object, you guess, and one winner is chosen from correct guesses. Easy breezy.
So, here we go. I'm gonna show a portion of an object, and you take a guess as to what it is. Only one guess per person please. And like always, all guesses will be hidden until the end of the contest.
But wait, I need to tell ya, this object isn't quite as generic as the objects in other rounds of What it is? have been. Just keep that in mind. I'm sure you've seen one before, but you may not have one to play around with.
Are you ready?
Are you sure?
Here it is…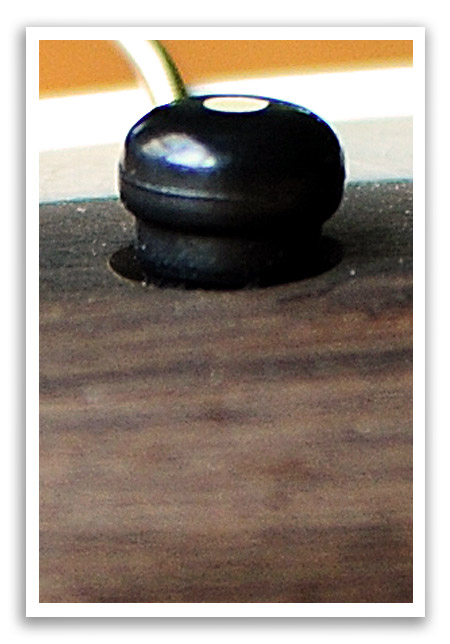 ****************************************
Okay, okay…yep this one is difficult. And I'm a pushover, so I'm giving a hint. AND adding another day to the deadline. Here's the deal, if you've already guessed, you get to guess again. If you've already guessed, and you think you guessed correctly, you get to guess again and it will count as another entry. Here's the hint…
I don't want to string you along, that wouldn't be nice, but these guys (or gals) wouldn't have a problem guessing the object…
Carlos Santana, Stevie Ray Vaughan, Bonnie Raitt, Eric Clapton.
Nope, they'd guess it right away I'm sure.
There's your hint. That was it. Too easy now. Take a guess.
****************************************
And remember, all comments will be hidden until the winner is chosen.
***Entries will be accepted until Monday, August 30, Tuesday, August 31, 2010 midnight PST. The winner will be announced some time during the day on Tuesday, August 31 Wednesday, September 1, 2010.***
Have a fantabulous day! And happy guessing!