What it is? No. 4 Reveal
Thanks to everyone who participated in this round of "What it is?" This was stickler for most. It stumped me when I first saw it too. The majority of people thought it was a juicer of some sort.
But it's not.
That's close, but no cookie. So what is it?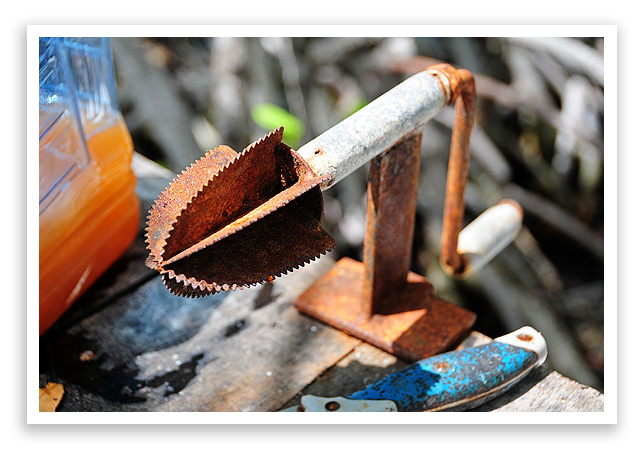 It's rusty for one thing. I don't think I'd be up for using it for grating anything.
Grating? Yes, grating.
What? Coconuts man. It's a coconut grater. Yep.
And out of over 100 entries, only about 10 guessed correctly. But there's only one winner. The winner of the $50 Amazon.com gift certificate is, da, da, da…
Martha who said…
"A coconut juicer/grater? hope you are having a wonderful time."
Congratulations Martha!
Again, thanks for playing. Hope you had fun. I sure did. Watch out for the next "What it is?" coming soon to a screen near you. Now, go grate some coconuts.