What it is? No. 14 Reveal and Winner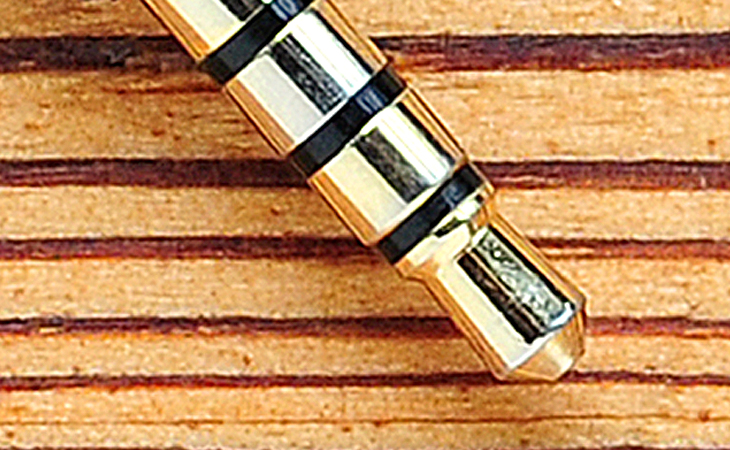 Thanks to all who took the time to stop by and play this round of What it is? It's always fun on my end to see the guesses come through. I hope you enjoy this lighthearted game, as much as I enjoy trying to trick ya. 😉
Now for the reveal. Above you see the portion of the object we began with.
And here's the rest of the thingy:
Yep. It's the plug-in thingy for a headset. Some of you knew the exact terminology for the piece, but I accepted all kinds of descriptions. I like "plug-in thingy" just fine.
So many of you guessed correctly, but there can only be one winner.
The winner is:
#92 Deborah Braconnier who said … "the plug in part for a microphone or headset"
Congratulations Deborah! I'll be contacting you about your prize.
Again, many thanks again for stopping by to visit and play with me! I enjoyed it. Keep watch for the next round of What it is?
I'm already looking for the next object to photograph.
xoxoxo