What it is? No. 10
You thought I forgot about you, didn't you? You and your game face, your ready to win attitude, your clever mind waiting and waiting and waiting…
Well, wait no more! What it is? is back. If you're new to the mind-blowing game that's swept the world with awe and wonder, it works by me showing you a portion of an object and you guess what it is. I know. It's a bit much to understand. You may want to grab a pencil and write that down.
Go ahead. I'll wait.
Now, again, I show you a portion of an object, and you guess what it is. Got it?
But wait! There's a prize for one randomly chosen correct guesser. Yes there is. A prize. The fun never ends around here y'all.
It. Never. Ends.
Feel free to check out older rounds of What it is? for reference if you'd like:
So let's get to it…
Here's the object.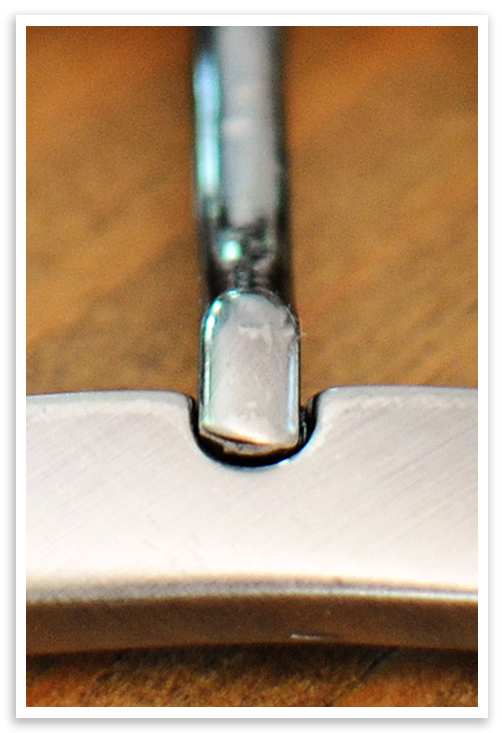 Ya think ya know what it is? Hmmm … I think it's an easy one. But, then again, I already know what it is don't I? Na-na, na-na, boo-boo!
Now for the winner and prize details:
One guess per person please. Game starts today and runs through Sunday, August 14, 2011 at Midnight PST. One winner will be randomly selected to receive a $50 to anything you wanna buy from Amazon.com. Anything. You can buy a whole lot of things for $50 ya know.
I looked. For real.
Winner will be announced sometime on Monday, August 15, 2011.
***FYI: All comments will be hidden until end of contest.***

Please leave your guess in the comment section below.
Thanks for stopping by and happy guessing!
xoxoxoxo