Velveeta Fudge Recipe
This easy Velveeta Fudge Recipe makes a creamy batch of fudge with a few simple ingredients.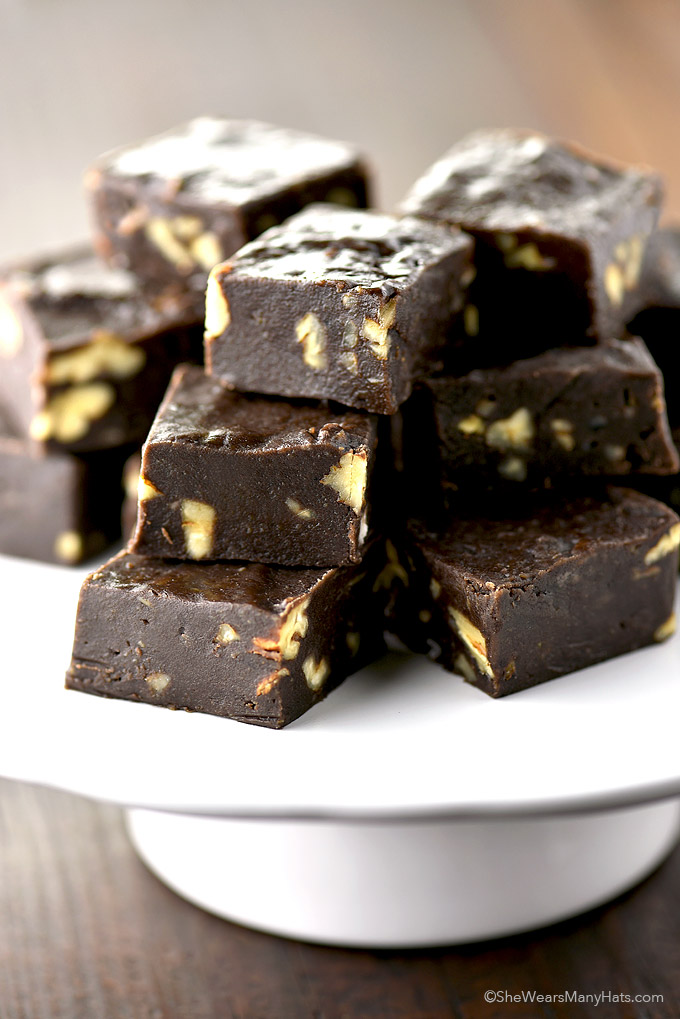 When it comes to fudge, and it usually does come to fudge at sometime during the year (especially the holiday season), it doesn't get much easier than this Velveeta Fudge Recipe. Cheese fudge, you say? Oh yes, I do. Yes, I do say.
If you've never had Velveeta Fudge it may sound crazy to you, but when you make it and then taste it, you'll be all like "where has this been all of my fudge-making life?" And I promise, you don't taste any cheese whatsoever, just chocolatey creamy sweet fudge. I promise.
This creamy fudge is super easy to make. It doesn't get any more challenging than a bunch of stirring. Can you stir? And stir some more? And then some more? Then you can make this fudge.
Velveeta Fudge is creamy and dreamy and oh so perfect. Add some chopped nuts if you so desire, or leave them out. It's up to you. Once prepared spread into a large baking sheet, cover and chill until firm. Once firm, slice up into squares and get ready to share with friends and family because this recipe make a bunch (about 5 1/2 pounds). The recipe can easily be halved if needed.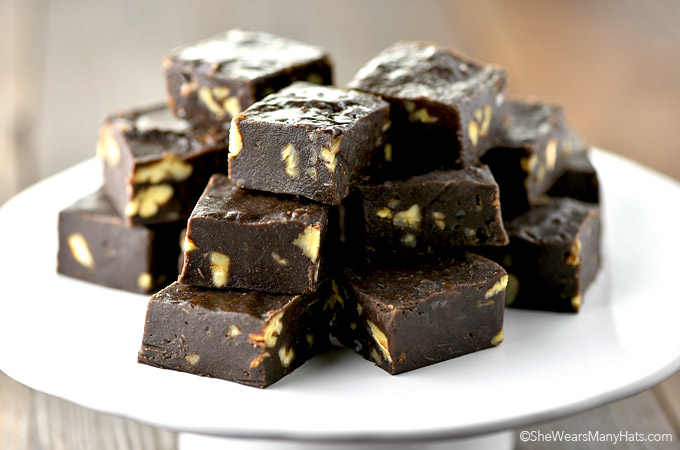 Velveeta Fudge Recipe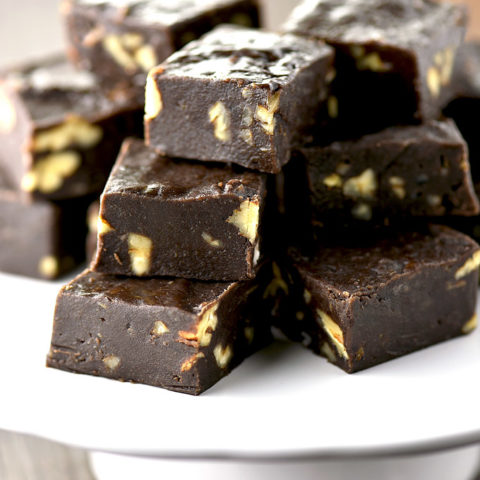 Velveeta Fudge Recipe
Yield: 5 1/2 pounds
Prep Time: 15 minutes
Cook Time: 20 minutes
Total Time: 35 minutes
This chocolatey and creamy fudge is so easy make and doesn't taste like cheese at all.
Ingredients
1 pound butter, melted
1 pound Velveeta cheese
4 pounds confectioners' sugar
3/4 cup cocoa powder (regular or dark, your choice)
2 teaspoons vanilla extract (or almond)
optional: 2 cups finely chopped nuts (walnuts or pecans are nice)
Instructions
Lightly spray two large jelly roll pans or baking sheets with sides with cooking spray. Wipe out excess.
In a large stockpot, melt butter and Velveeta cheese together on medium-low heat. Stir until smooth with a sturdy spoon.
Gradually stir in confectioners' sugar, stirring constantly, until smooth.
Stir in cocoa and vanilla extract until well combined and smooth.
Stir in chopped nuts to incorporate.
Carefully pour fudge into prepared pans and spread evenly. Cover with plastic wrap and refrigerate until firm, at least 6 hours.
Slice and store in an air-tight container.