Vanilla Homemade Coffee Creamer Recipe
This easy Vanilla Homemade Coffee Creamer recipe is quick to make with a few basic ingredients.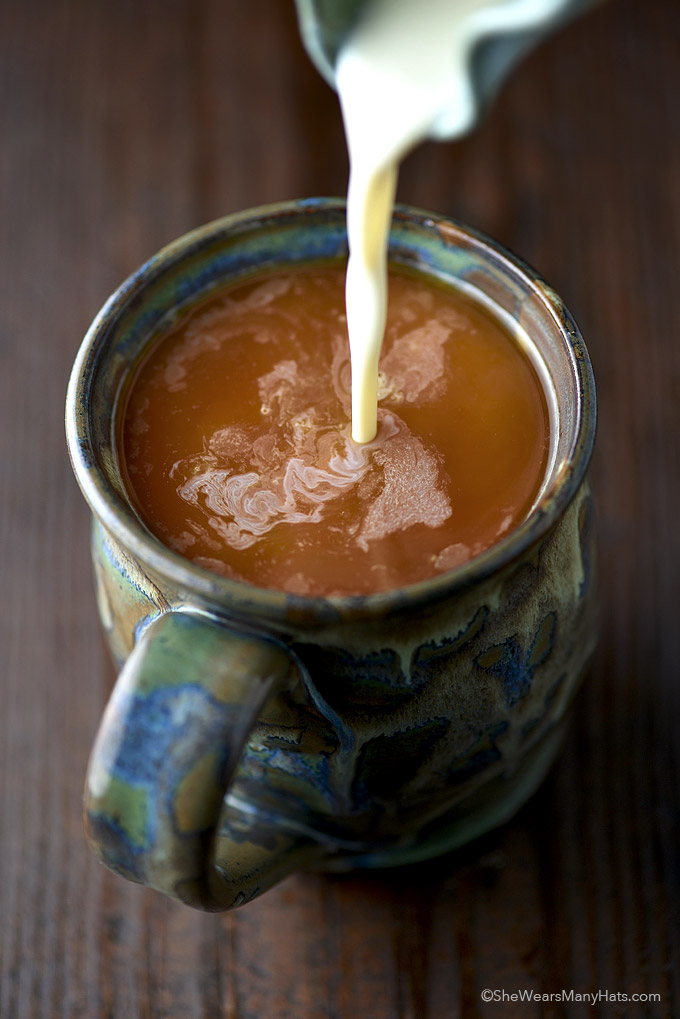 If you're like me, you enjoy a bit of cream in your coffee, plus a little sugar and perhaps some vanilla. Alright, so maybe I'm not a coffee connoisseur. Maybe I like a splash of coffee in my hot chocolate, thank you very much. And maybe, just maybe that is okay.
(Ahem.)
If you are like me, I think you're going to like this Vanilla Homemade Coffee Creamer recipe very much. It's super simple to make and to me it tastes better than the store bought versions. And it makes a bunch! Whisk up all the ingredients in a few seconds and you're set. So easy. You can also add a sprinkling of cinnamon, other spices or extracts to customize your homemade creamer. It's like being your own creamer barista—a creamista if you will!
Once prepared, store refrigerated in an air-tight container. A mason jar is a perfect container for this homemade creamer and can easily be written on or tagged with contents and expiration date. To know how long your homemade creamer will last, be sure to follow the expiration date on the half and half you use in this recipe.
A few tasty treats to enjoy with your coffee:
Vanilla Homemade Coffee Creamer Recipe
This Homemade Coffee Creamer can be whisked up just in seconds with a few basic ingredients.
Author: ©Amy Johnson | She Wears Many Hats
Recipe type: beverages
Serves: About 4½ cups.
Ingredients
2½ cups half and half
14 ounces sweetened condensed milk
4 teaspoons vanilla extract
Instructions
Whisk all ingredients together until well blended. Refrigerate covered until ready to use.
Follow the expiration date of the half and half used for "use-by" date.