The Go Savor Culinary Retreat is coming up!
Thank you for visiting. This series has ended. Originally published as part of a series for Go Savor.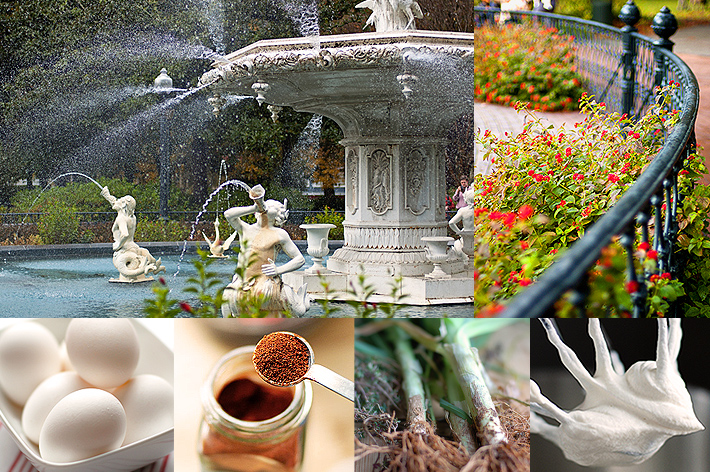 We're headed to Savannah, Georgia, next week for the first Go Savor Culinary Retreat. We'll be on Twitter and Facebook sharing our finds. And thanks to our generous retreat partners, we have a few goodies up our sleeves to share with you. The first one begins right now.
Maybe you know of another destination that offers scrumptiousness at ever corner. Or possibly you've been pining away to head to that place you keep hearing about that gives you a hankering for your favorite eats? Well, tell us about it.
Tell us where you'd go savor next. And you may win.
Win, you say? (This giveaway has already ended and a winner has been chosen. See below.)
Yes, one (1) winner will randomly chosen to receive a $100 gift certificate to MetroKitchen.com, one of our culinary retreat partners.

It's simple to enter. Again, just tell us where you would go savor. There are no wrong answers. And you can be sure we'll be taking notes.
Entries will be accepted until Sunday, March 6, Midnight PST; Winner will be announced Monday, March 7, 2011.

So what are you waiting for? Where do you want to Go Savor next?
Can't wait to hear your suggestions! Keep 'em coming!
You can find MetroKitchen.com on Facebook and Twitter. Stop by and say hello!
And check out details about the first Go Savor Culinary Retreat.
________________________________________________________________
We have a winner!!!!
Congratulations to…
Sarah, who said "Chicago! I crave thick-crust pizza, but live in a place where the only good pizza is thin-crust."
A big thanks to all those who entered. There sure are some nice mentions of where to go savor! Wouldn't it be a blast to visit them all?

(MetroKitchen.com is providing the prize for this giveaway. GoSavor has not been compensated in any other way for this post.)