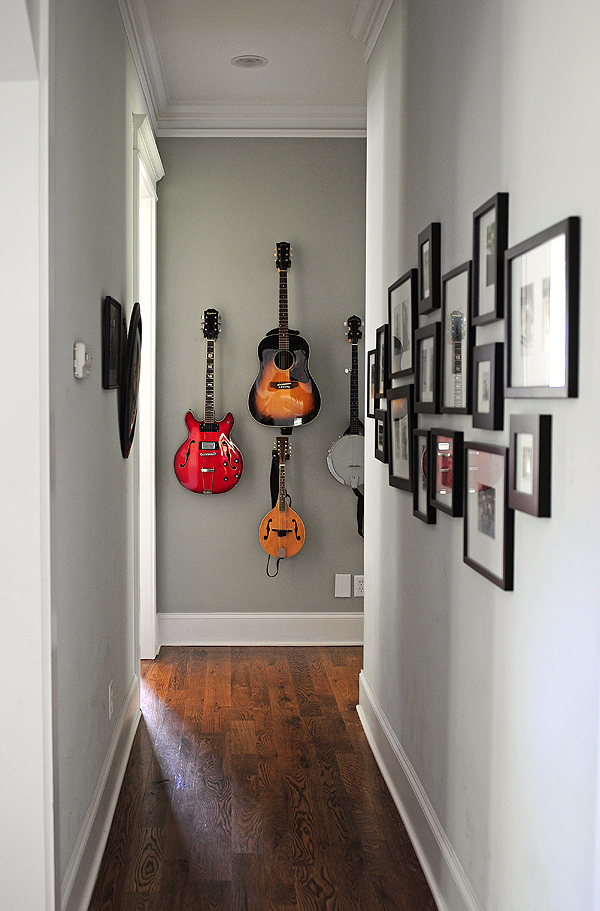 Howdy! Just wanted to follow up on the Guitar Wall project I shared with you a while back from an idea I found on Pinterest. It's pretty much finished. I chose a dark warm grey for the wall color. Boy do I love a good neutral. Randy, the master hanger, hung the hooks. We still have room for at least one more hook. We'll add that soon. (FYI, these are the kind of hooks we used.)
Not only has it been a fun accent wall, it's been very functional as well.
It's fantastically FUN-ctional!
(ahem.)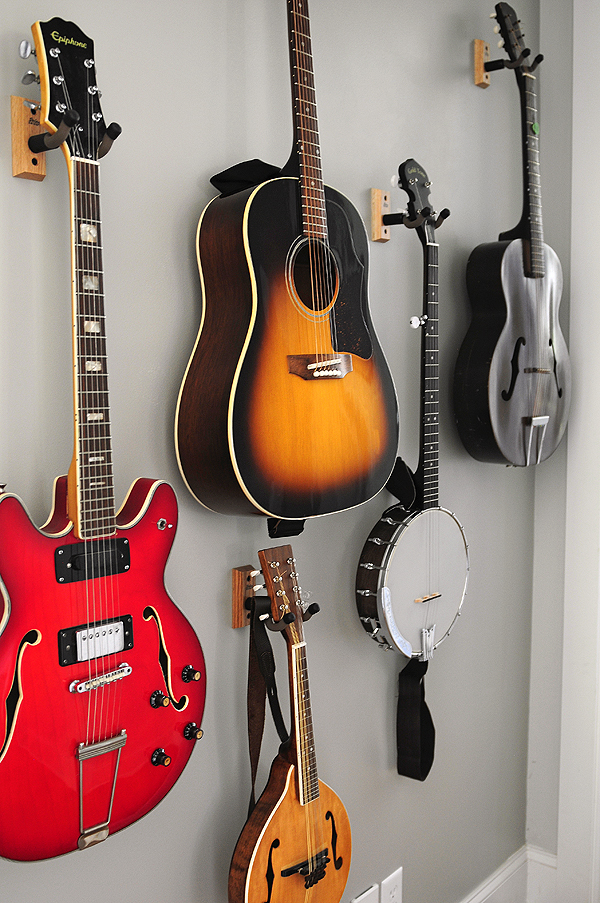 Before the handy Guitar Wall, instruments were scattered about the house, in various stands or cases. Now most of our stringed instruments are neatly in site and ready to play when inspiration hits. We've all been playing much more frequently than before, and hopefully it will invite guests to grab one and get strumming too. There's something to be said about the old saying "out of sight, out of mind."
In sight is alright.
Once again, I found the idea on Pinterest, along with thousands of other creative things. If you've never visited Pinterest, check it out, but make sure you have a block of free time because it can be pretty addicting.
Have a wonderful day!