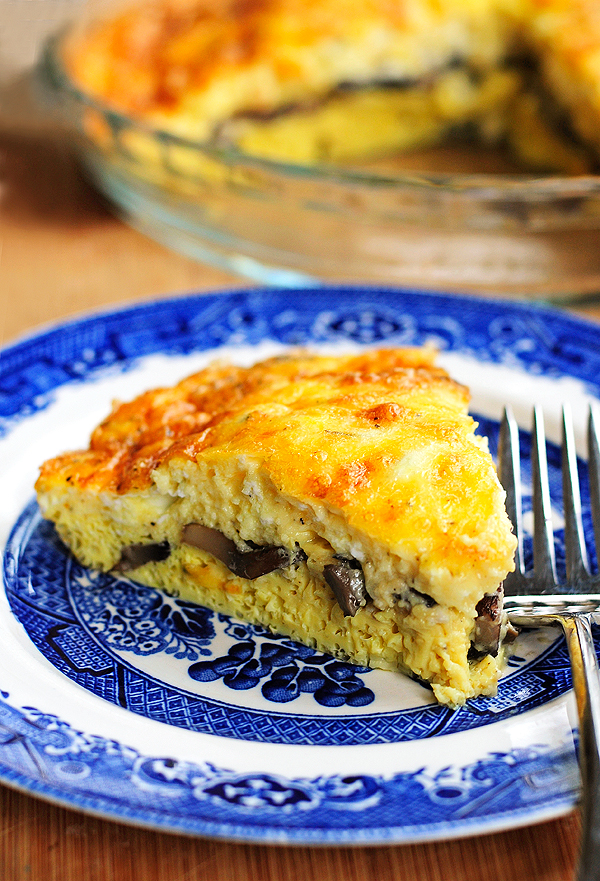 I've grown quite fond of the roasted mushrooms and Gouda combination. It's a blissful marriage of flavor. Yes indeedy. This Gouda Mushroom Frittata is no exception. What a perfect dish to serve for breakfast, brunch, lunch, or a light dinner served along with a salad.
Frittatas are so easy too. I always wonder why I don't make them more. I find that the most difficult part with preparing frittatas, as well as with quiches, is determining the cook time for your particular oven. Once that's figured out, it's smooth sailing to tasty shores.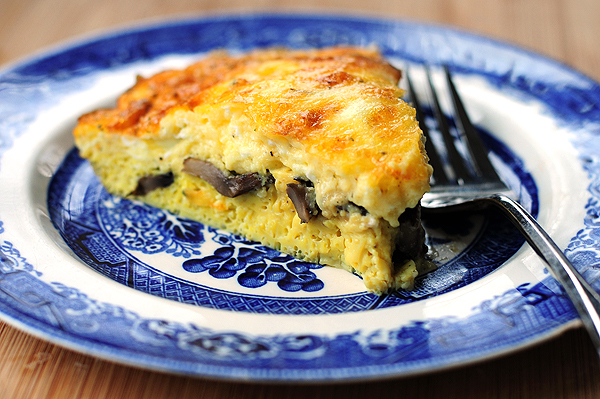 I think you'll enjoy this one very much.
Happy cooking!
Note: I used Herbes de Provence in the recipe below. Feel free to substitute the same amount of your favorite seasonings, herb or herb combination.