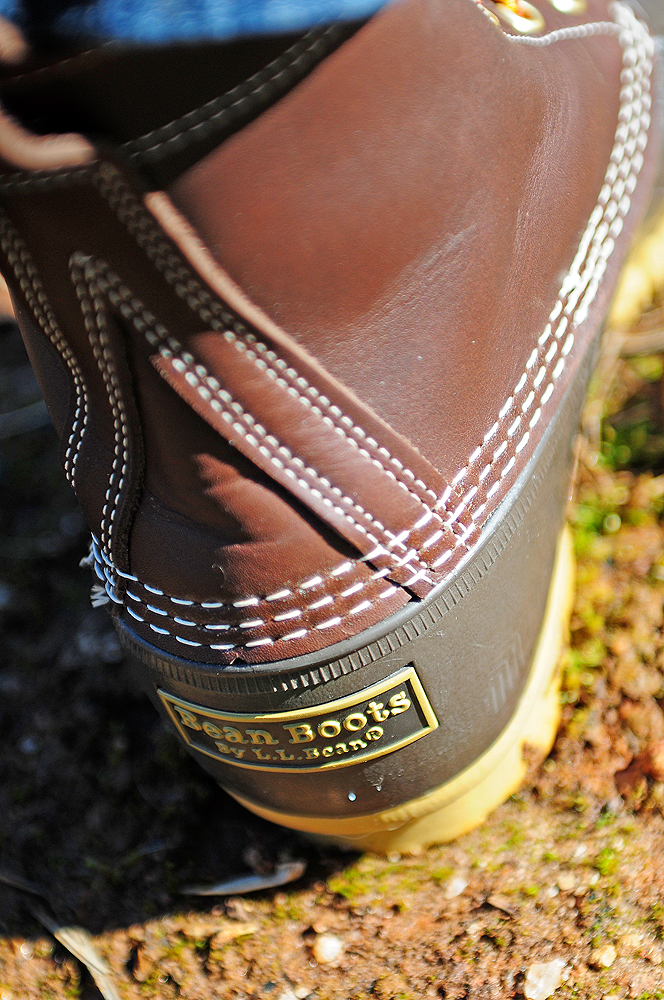 In the market for some new boots? Back at Christmas I bought a pair of duck boots for myself. Back in college I had some but wore them completely out. Quack! I was looking for something that I could wear while gardening, stomping around in the rain or snow, and for the little bit of hunting I'm beginning to do. These Classic Bean Boots were perfect for me right out of the box.
I purchased the 8″ Women's Bean Boots. You'll see they offer a variety in boot heights, colors and come lined or unlined with Thinsulate for men, women and kids too. They're also are available in wide widths, which is mighty nice for a boot. I ordered the unlined version so I could wear them when it's not so cold, and avoid getting hot feet, because hot feet are of the devil. So far I've worn warm thick wool socks when it's cold.
I've already worn them a few times and found them comfortable. Plus they're pretty stylish with a pair of jeans, and fluffy down vest. So much so, that my teenage daughter recently borrowed them to wear to school. Can you believe? My teenage daughter borrowed clothes from me? Crazy.
Check them out if you're in the market. I've been pleased with the purchase. I think I have these for many, many years to come, and may even have to get my daughter her own pair.
Happy shopping!
(This is not a sponsored post. Just thought I'd share about my purchase. Quack!)