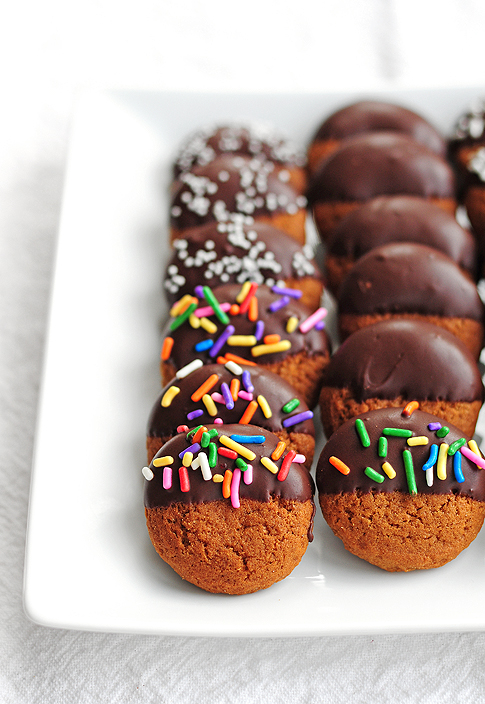 Looking for a simple twist on a basic holiday cookie? Try these Chocolate Dipped Ginger Snaps adorned with sprinkles and such. I've been smitten with ginger snaps and chocolate for a few years, eating the combo together for a quick sweet snack. Spicy chocolate combinations always win approval in my book. Plus these crunchy cookies are so very perfect with a cup of coffee. Yes, yes they are.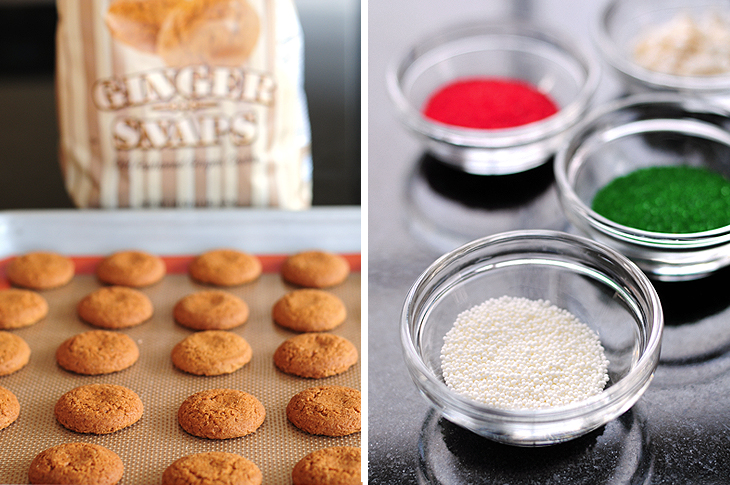 I melted some dark chocolate and was able to dip 3 dozen store bought ginger snaps, and decorate them all in less than 15 minutes.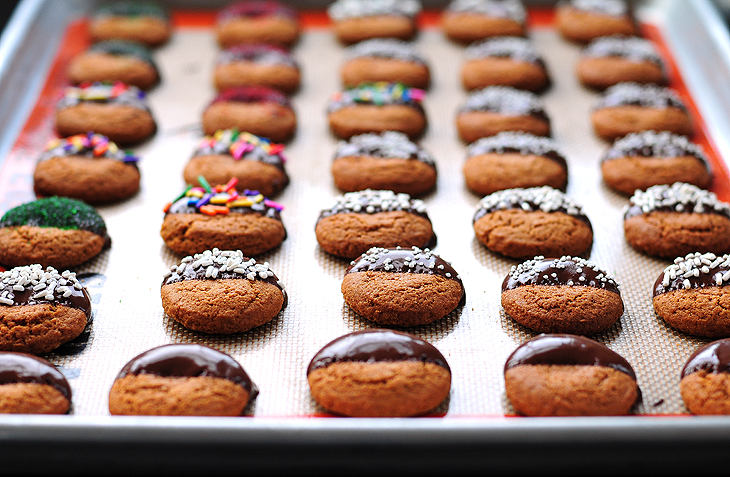 So if you're looking for an easy last-minute treat for a party, or just want to give the kids something to do for a while, grab a bag of ginger snaps, some chocolate for melting, and your favorite sprinkles, and get to it.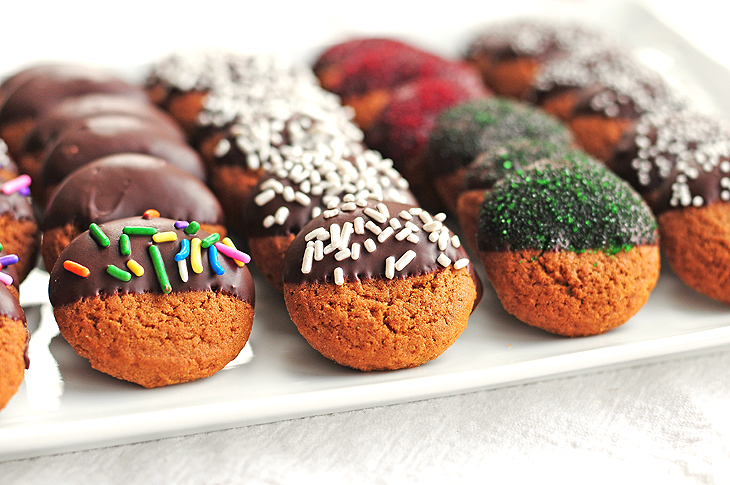 Have fun and enjoy! xoxo