Our pantry is always stocked with a variety of cans of beans. They make a great healthy and quick side dish for many of our regular  weeknight meals, but they also are a flexible ingredient to use in other, less traditional dishes, like this Easy Bean and Cheese Flatbread recipe from Bush's Beans. And with school back in swing, our schedule has been a little on the wonky side. Some evenings are calm and routine, and others, not quite so much. So having some simple options to fall back on sure does come in handy when everyone is in the mood for something a little different.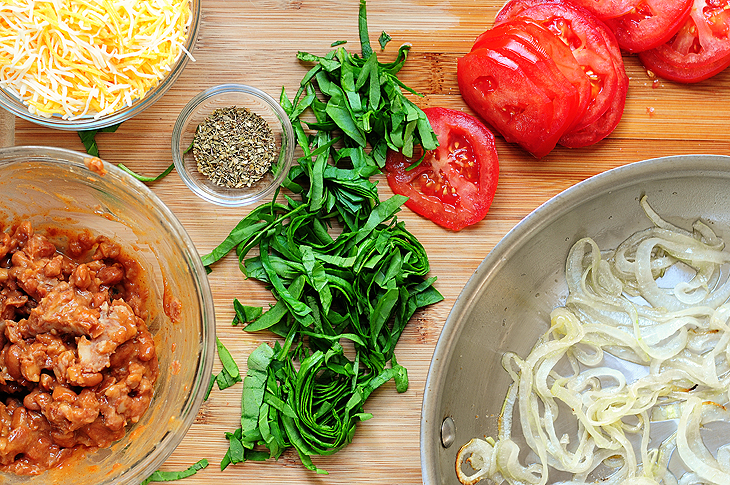 This past year I've kept ingredients on hand for making cracker pizzas: crispy individual pizzas that are baked in no time. The kids have really enjoyed making their own versions for dinner or even as a great after school snack. I revised the Easy Bean and Cheese Flatbread recipe from Bush's Beans to use the thinner tortillas we use for the cracker pizzas. I toasted the tortillas in a 400°F oven for about 5 minutes to crisp up just a little before adding toppings, and baking. They turned out quite nicely: very filling, full of flavor, and quick.
The many different combinations using a bean base are endless. What about a black bean base with fresh cilantro, peppers, and salsa? Or a white bean base with sautéed onions and mushrooms, tomatoes, and fresh basil? Oh, definitely. Be sure to let me know if you come up with your own version using beans. I'd like to try it.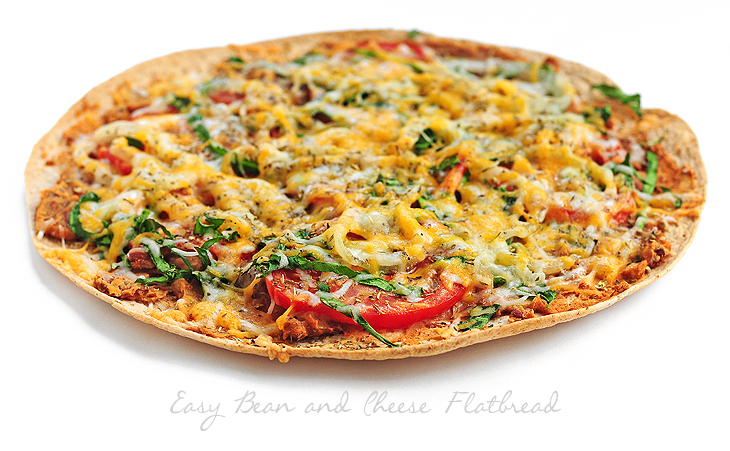 Enjoy!
(I am fortunate to have an ongoing relationship with Bush's Beans. This post is sponsored by Bush's Beans, but as always, all opinions are my own.)