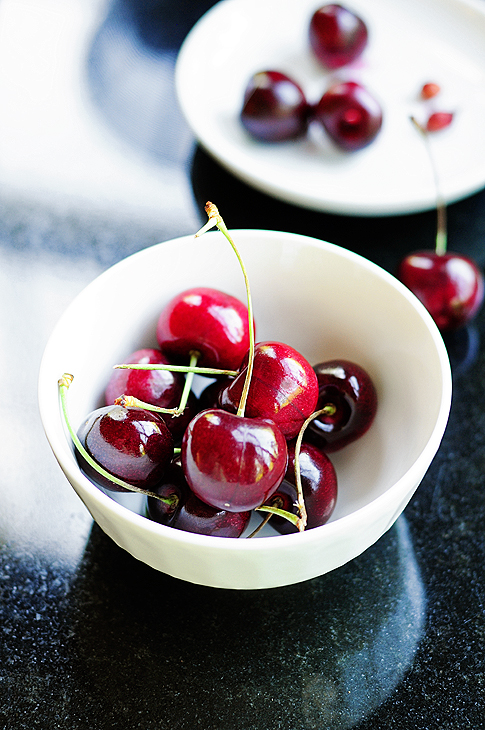 Cherry-Oh! Cherries, fresh from Harry and David, certainly offered us a nice snack after they arrived. I had a difficult time trying to control myself to save enough for later use, as there were tasty plans for these beauties. I'll be sharing the recipe here tomorrow, so keep on the lookout.
In the meantime, I wanted to share this quick tip for pitting cherries, if you're like me, and don't own a cherry pitter: a straw.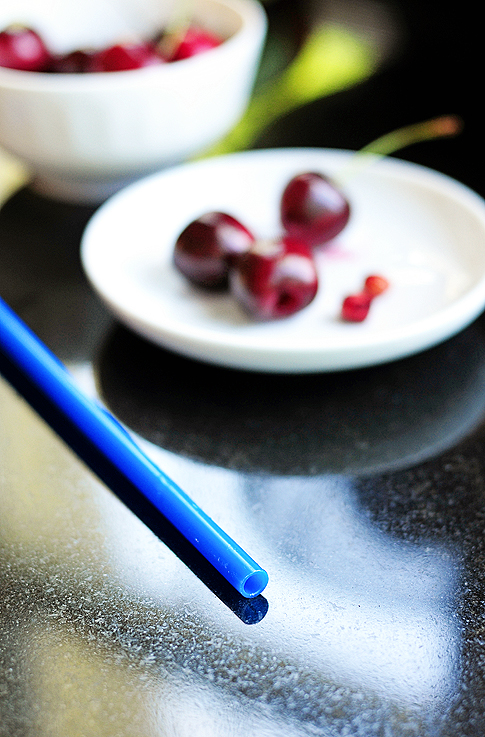 I saw this mentioned in a magazine a couple of years back. I was skeptical, but thought I'd give it a try. Would you believe it worked like a charm? Really. I just poked it through the cherry and it pushed the pit right out the other side. It was that easy.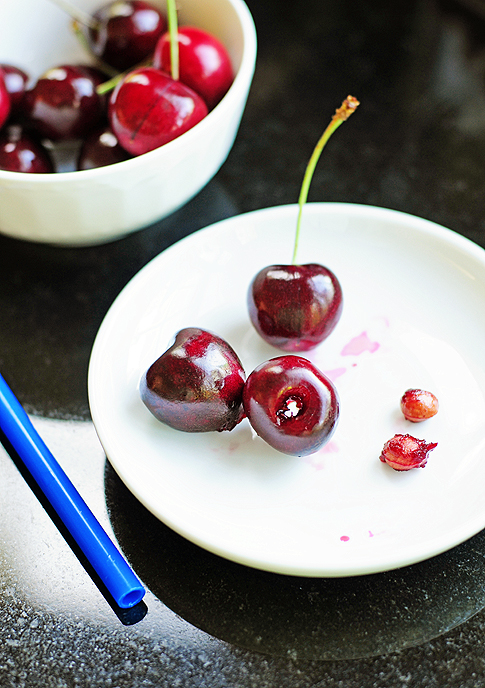 I tried a couple of different straws. A sturdy, reusable one that came with one of our plastic tumblers worked the very best. Try this trick the next time you get a bunch of cherries, and let me know how it works for you.
Here's another tip: Until July 21 Harry and David is offering free shipping on Cherry-Oh! Cherries. Yes they are. So pop on over there and check it out, and you could be popping out some cherry pits of your own very soon, or brightening someone's day with a perky cherry gift. This offer ends July 21.
Simple tricks in the kitchen are totally cool. Do you have any to share? Please do.
(This post is sponsored by Harry and David, but as always, all opinions are my very own.)