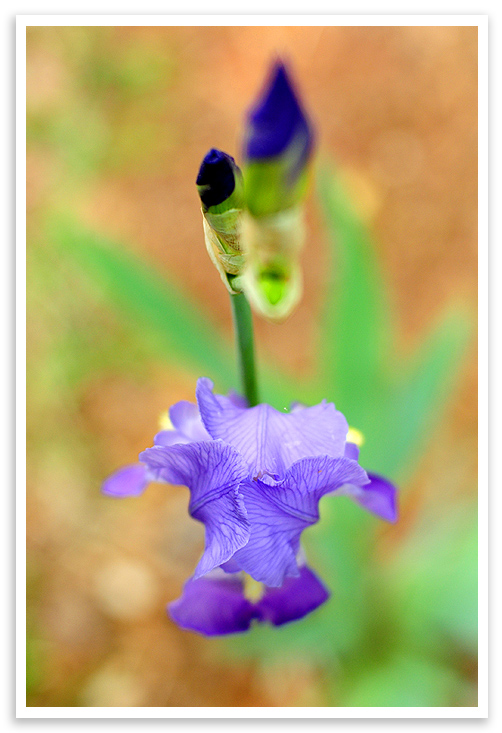 Almost every yard I pass right now is dotted with lovely irises. Yellow, white, lavender, violet and other combinations speckling the spring landscape all around. And it's no wonder, irises are easy to grow and super simple to divide, transplant and pass along.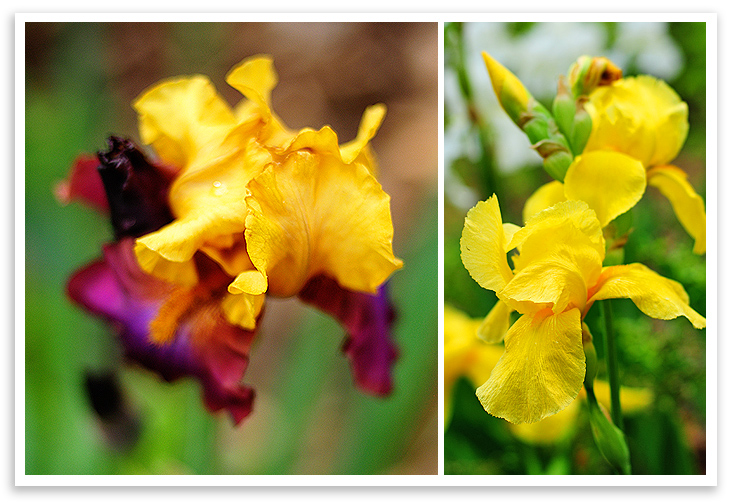 Iris is one of those plants handed down again and again. It's not unusual at all to talk to friends who have some passed down from many generations. We have a variety of irises from my mother-in-laws yard, who received hers from Miss Nina, a family friend. So we have Miss Nina's irises in our yard. Wonder where hers came from?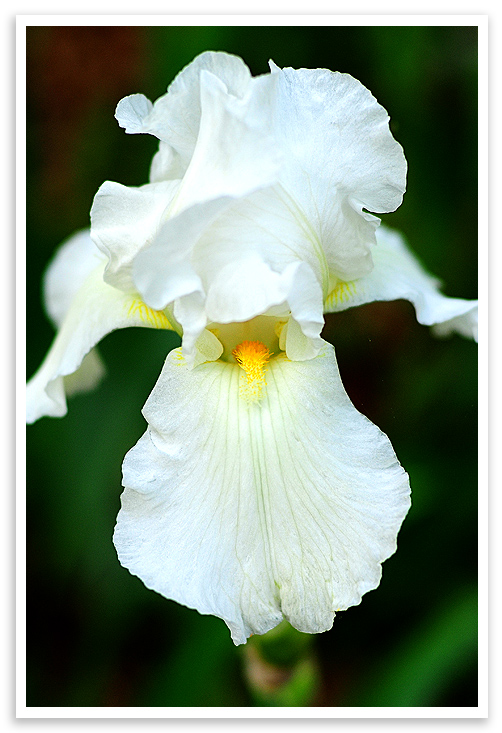 If you think about it, there's a never-ending iris chain all over the world. Kinda like that game, 6 Degrees of Separation. Just think about it … Do you have irises? We could be iris related. We could.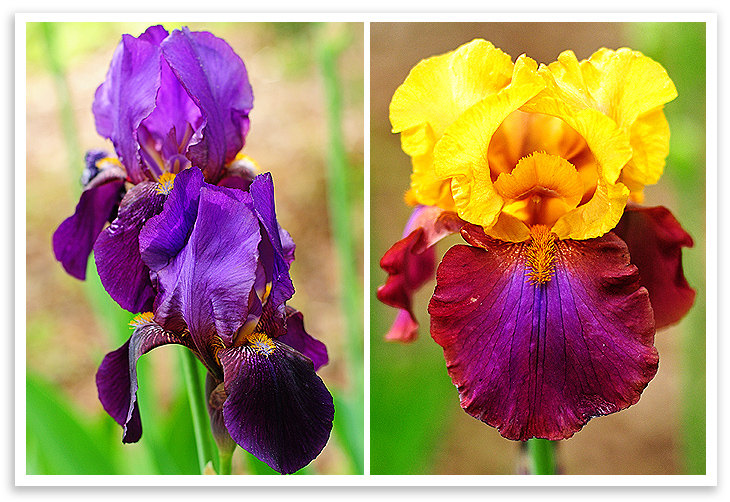 If you don't have iris, like I mentioned before, they're pretty easy to grow. Iris is a hearty plant that likes full to partial sun, in well drained soil. There's a ton of information about growing irises all over the web. And I bet you have a friend or neighbor who would love share.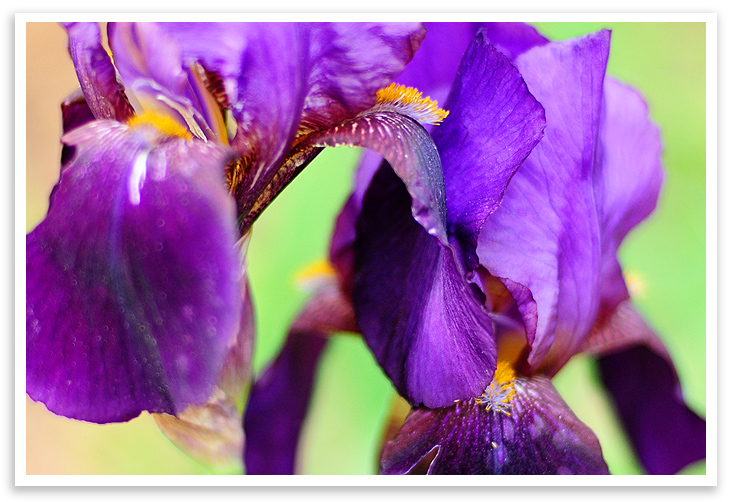 Happy gardening! And remember, sharing is fun!