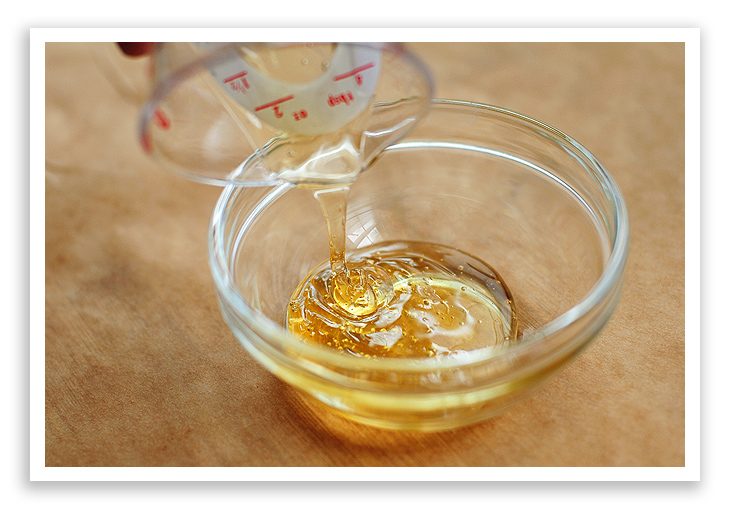 Things are buzzing around here like crazy in this fabulous new year. And this spring they'll really be buzzing, literally. My husband surprised me with a bee hive for Christmas. So, come April I'll have my very own little busy friends churning out the sweet stuff, delicious honey.
Other than my husband using a little in his tea daily, and me in the occasional recipe, I don't use a ton of honey on a regular basis. But from what I hear, that needs to change. Those bees really do get busy. One hive can produce up to 20-30 pounds of extra honey for us to use. And we're planning on having two hives. That's a lot of honey.
Guess what everyone will be getting for Christmas next year?
And Valentines Day.
You can bet I'll be bookmarking recipes using honey left and right over the next few months.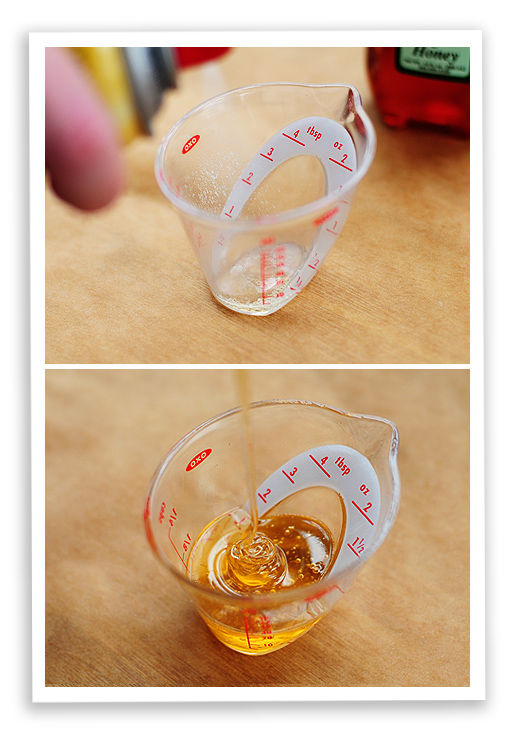 It's good to know with all of that cooking with honey I can grab a can of PAM Cooking Spray to help make the measuring and pouring of the honey go a lot smoother. As many of you already know, it's so helpful when measuring sticky liquids, like corn syrup and honey. Just spray the measuring cup before measuring and the syrup or honey will glide right out. Nifty. PAM Cooking Spray is good for lots of things.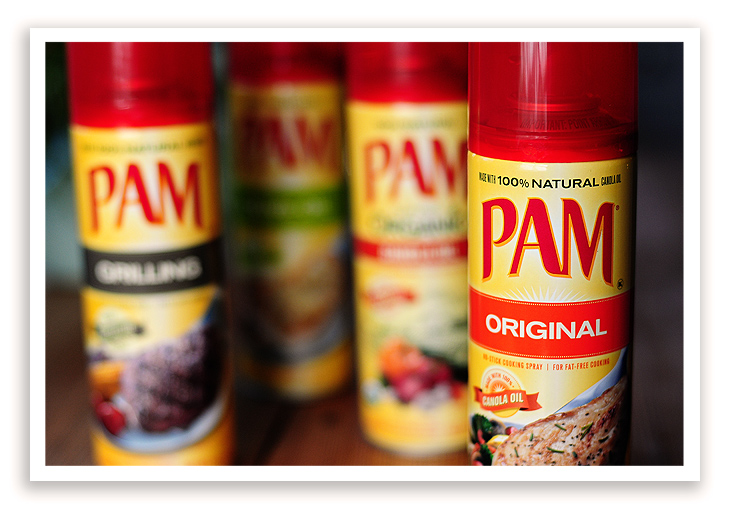 You may remember that PAM Cooking Spray is having a PAM Top Tips contest right now. If not, let me fill ya in…
Have a handy tip for how to use PAM Cooking Spray? If so, you could win $5000.00, a dinner party with that fun and loving Chef George Duran, and other fantastical prizes. Whoa. How cool is that? Just stop by PAM's Top Tips Contest to enter.
And guess what? If you didn't win a variety 4-pack of PAM Cooking Spray with the other giveaway here on She Wears Many Hats (check it out to see how my son creatively used PAM), now's your chance. The nice people from PAM have supplied enough variety packs for 10 more winners! ***See winners below.***
• All you need to do is leave a comment telling me your favorite PAM Cooking Spray. They have tons of varieties ya know…Butter, Olive Oil, Baking, Grilling, Organic Canola Oil, Organic Olive Oil, High Heat, and of course, Original.
• For a second entry Tweet or Facebook this message, then return here and leave another comment saying you did so.
• AND if you know of a good recipe using honey, please leave that too for a third entry – plus a big virtual ((((HUG)))!
That makes three (3) ways to enter. So each person can enter three times, thrice. Got it? ; )
Entries for the PAM variety 4-pack giveaway on this site will be accepted beginning now until Friday, January 14, 2011 Midnight PST. Winners will be announced sometime on Saturday, January 15, 2011. ***Winners have be chosen – see below***

Thanks for stopping by! Happy Cooking!
Congratulations to these winners of the PAM Cooking spray variety 4-pack!
#4 Dandy from spontaneousclapping.com who said… "Your very own hive?! Thats so cool, I looooooove honey"
#14 Amy @ The Savvy Kitchen from savvykitchen.blogspot.com who said… "I love the baking and high heat PAM varieties. My boyfriend couldn't live without the grilling one, though. All three are staples in my house!"
#16 Tracy from sugarcrafter.net who said… "I'm so jealous of your honey bees, hehe! I can't wait to see all of your lovely honey recipes. And, I do love my PAM. Olive oil is my favorite!"
#19 Katrina from etsy.com/shop/ButterflyBlues who said… "I like to use the PAM olive oil spray, it's awesome!"
#21 Trina Robertson, MS, RD from mealsmatter.org who said… "Love Pam and honey. Here is a fish recipe with honey that I like: Honey Lime Tilapa" (you'll find the yummy recipe in the comment section)
#27 Wenderly from wenderly.com who said… "My fav is olive oil, but of course! (and My Yanni's too)"
#43 Terri who said… "I use Butter and original."
#45 Erin Stackhouse who said… "I love the original Pam. It's great for just about everything!"
#50 christina mccarthy from allthingsmom-christina.blogspot.com/ who said… "These are REALLY yummy! Melomakarona (Greek Honey Biscuits)" (you'll find the yummy recipe in the comment section)
#51 Jen O who said… "I like using just the PAM original. Also, a good way to use up honey are to make honey cookies. The kids like them or just top your pancakes with honey instead of syrup."
Congratualtions again! I'll be contacting the winners about their prize.
And a big thanks to everyone for stopping by! Can't wait to check out those yummy honey recipes!
(PAM Cooking Spray will be compensating be for this post to help promote PAM's Top Tips Contest. I use PAM all the time anyway, so any opinions are my own. PAM Cooking Spray will also be supplying winners with their prizes. I was also given complimentary PAM products and other promotional materials from ConAgra.)