Over the weekend I was chatting with some friends and the topic rolled around to romance, more specifically romance novels. I chimed in, like I sometimes do, about how I haven't read romance novels in years, because my life is one big romance novel. You see, I'm married to a veritable Casanova, serenading me at the drop of a hat.
What? Have you not met Slocum? Yeah, he's the voice behind the hand.
Anyway, I immediately thought of the recipe that I posted last year for They'll Make You Sing Muffins, because after tasting one, it brought my husband to song.
They're full of tasty things like pistachios…
Cranberries…
And chocolate. Butter too! Yummy things they are.
So, for your enjoyment, not only is this one heck of a tasty muffin recipe, but a song to accompany this tasty treat that'll melt your blues away.
.
.
I'm not kidding on the muffins either. Make em. They'll make you sing, sure enough.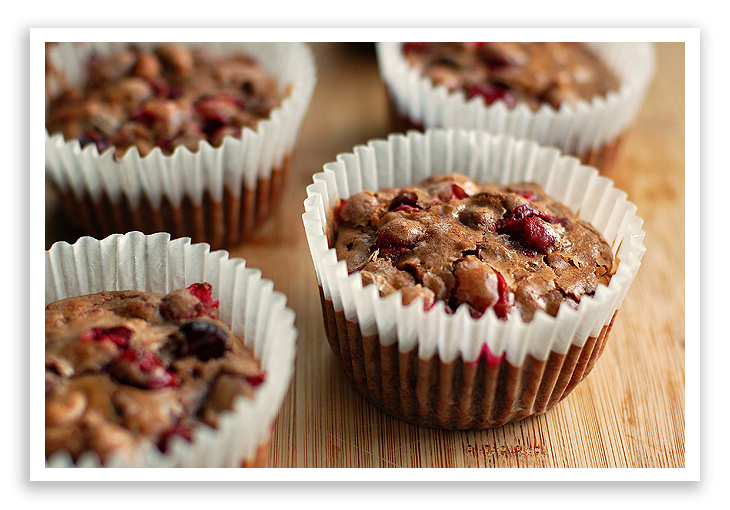 Enjoy my friends!