Since we can soon say goodbye to summer, and the need to don a bathing suit for a while, why not key lime cupcakes, with coconut buttercream frosting, topped with toasted coconut? I like to call them "Say Goodbye to Summer Cupcakes."
The baker, I'm not. When cooking, I usually don't measure, unless trying something brand new and even then sometimes I wing it, unless it involves baking. Baking is different. It's like science and you must measure. So I don't know what I was thinking when after searching for a cupcake recipe, and not finding one to my liking, I decided I would create my own. Many of the key lime cake recipes I found called for starting with a box of lemon cake mix but I wanted to make something from scratch with fresh limes. I found four different cake recipes that looked good and combined bits and pieces from each.
And surprise, surprise, they turned out mighty tasty – like a sweet bite of summer!
The ingredients are pretty norm for baking with the addition of lime zest, lime juice, and cream of coconut.
(Here's a handy tip, be sure to zest before you juice. Not that I would have any reason to mention that … I've never juiced before I zested, no, not me…)
Nothing like the aroma of toasted coconut to help you drift off to faraway places with blues seas.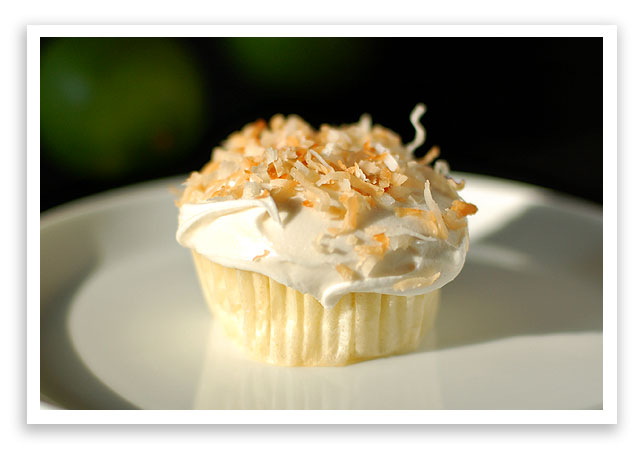 Enjoy!